Can General Motors 'Pull an F-150' By Standardizing ADAS?
Anthony Sanfilippo , Benzinga Staff Writer
Itay Michaeli, an analyst at Citigroup, gave an update of the automotive industry on Tuesday, saying that General Motors Company GM 1.53% can, "pull of an F-150," to increase their profits.
Michaeli's thesis is that, "GM might be uniquely positioned to pull an F-150 by standardizing ADAS ahead of competitors in a way that's profitable, differentiating and possibly brand redefining."
"Pulling a F150" refers to Ford Motor Company's F 1.26% decision to produce a fuel efficient aluminum truck years ahead of regulations. This has made Ford the de facto automotive leader in that category. General Motors by standardizing ADAS ahead of regulations can position itself in a similar way as the leader in the industry, gaining valuable market share ahead of its competitors ...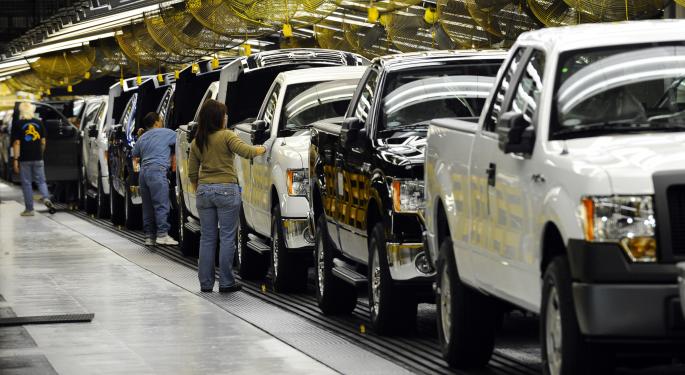 Read more: http://www.benzinga.com/analyst-ratings/analyst-color/15/02/5245991/can-general-motors-pull-an-f-150-by-standardizing-adas#ixzz3wm2NlJfm


Read more: http://www.benzinga.com/analyst-ratings/analyst-color/15/02/5245991/can-general-motors-pull-an-f-150-by-standardizing-adas#ixzz3wm24t8sq