Global ADAS market forecast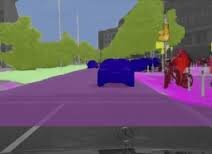 First published
on www.ITSInternational.com
The latest research report by RnRMarketResearch forecasts the global ADAS market to grow at 24.97 per cent CAGR to 2019 and segments the market into seven categories: tyre pressure monitoring system (TPMS), park assistance system (PAS), adaptive cruise control (ACC), blind spot detection (BSD), night vision system (NVS), lane departure warning system (LDWS) and others (including adaptive front lighting, drowsiness monitor, forward collision warning, head-up display, and driver monitoring systems).

The report, Global ADAS Market 2015-2019, covers Europe, North America, the APAC region and the ROW; it also covers the Global ADAS market landscape and its growth prospects over the coming years. The report also includes a discussion of the key vendors operating in this market.

Increased demand from the developing countries for night vision systems and blind spot detection in vehicles is one of the key trends being observed in this market. Improved economic conditions in these countries, growing safety concerns among consumers, and increased road accidents as a result of poor visibility at night, while changing lanes, or merging with traffic have increased the demand for ADAS.