Car Manufacturers Reveal HMI Plans for ADAS Technology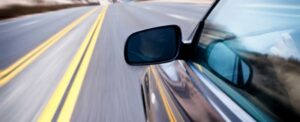 TU-Automotive, an organisation focused on evolving automotive technology, has announced that speakers from Volkswagen, Peugeot Citroen PSA and SBD Consulting will speak on the critical role of Human-Machine Interfaces (HMI) in driving Advanced Driver Assistance Systems (ADAS) technological capability and consumer acceptance in TU-Automotive's HMI webinar, "HMI and the Changing Role of the Driver" on February 11th.
As ADAS features become more prevalent in vehicles, it is a challenge for the driver to be able to understand how to use all this new technology. The HMI is the vital bridge between new ADAS technologies and the drivers themselves as the industry moves towards greater autonomy in vehicles. To discuss this topic in detail TU-Automotive will host an exclusive webinar with speakers from Volkswagen, Peugeot Citroen PSA and SBD Consulting. The webinar will take place on Thursday February 11th at 11am CET – register here: http://www.tu-auto.com/activesafety-europe/webinar-signup.php
Project director at TU-Automotive Jack Fowler stated: "HMI is the vital link between these magical new ADAS technologies and the most important component of any car – the driver. We can create the most fantastic ADAS systems but if the driver doesn't like to use them or they infringe upon their driving experience then this will hold the industry back in a big way".
Dr. Alain Dunoyer, Head of Safe Car at SBD Consulting added: "We need to get the basics right for current levels of autonomy in terms of HMI. There are already millions of ADAS-equipped vehicles in the world, and many of them offer a poor user experience. Based on our extensive testing of ADAS systems, we've found many issues associated that I will highlight during the webinar".
See more at: http://www.unmannedsystemstechnology.com/2016/02/automakers-reveal-hmi-plans-for-adas-technology/#sthash.X8RngRfj.dpuf