NEXYAD will use a scale model of car for ADAS
and driverless software modules testing & validation
NEXYAD founder has been publishing the "AGENDA" methodology that allow to build and validate camera-based
complex detection and recognition systems (for ADAS and driverless cars).
This methodology was recently re-published to show exactly how it may be used by car manufacturers and their OEMs
This methodology is currently used by NEXYAD to built a testing and validation database that will represent thousands
of million km of natural driving with the fewest number of vis as possible.
NB : this NEXYAD validation database will be available for free to every research and development team in the world
on the NEXYAD web site. Check the website (http://www.nexyad.net/Automotive-Transportation)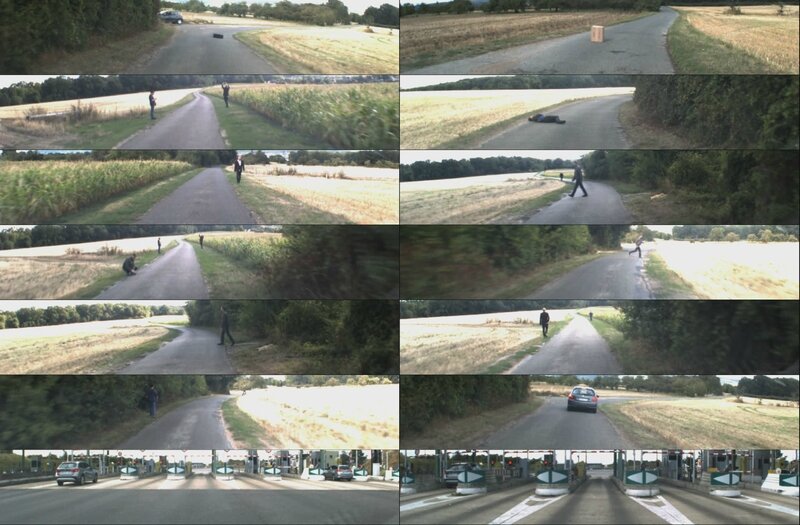 This database will be used by NEXYAD of course to test and validate their own software modules for ADAS and
Driverless cars :
. RoadNex for road detection
. ObstaNex for obstacles detection
. ObstaNex BiCam for obstacles detection using 2 cams
. VisiNex for visibility measurement
. SafetyNex for real time onboard risk assessment
In addition to this database of real world cases, NEXYAD will use digital simulation, and also their own intelligent
scale model of car integrating a camera and telecommunications to a PC running the RT-MAPS framework (by INTEMPORA).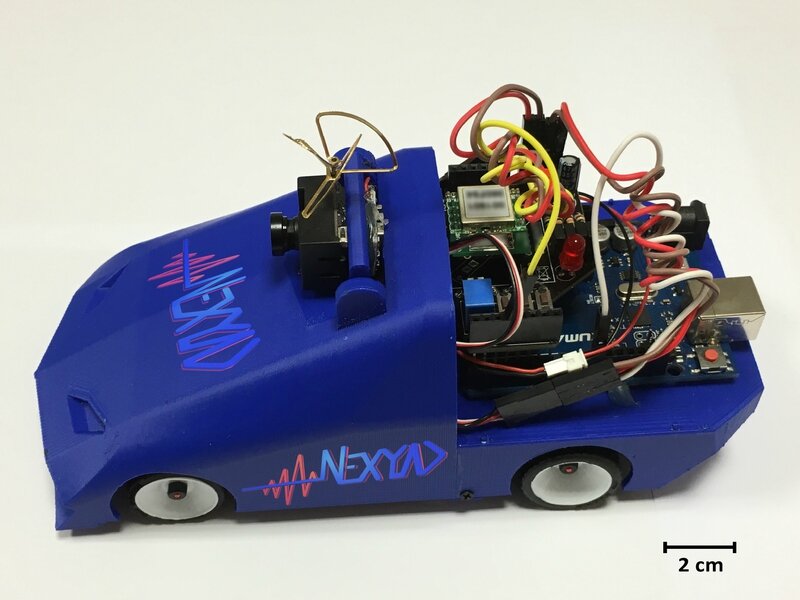 The PC runs real world detection software modules of NEXYAD into the framework RT-MAPS. Then the
scale model car can evoluate on a scale model landscape where it is easy to generate complex use cases
such as sun rising and other perturbations that are not easy to record in the real world and that are not that
easy to simulate.
NEXYAD will plug all their modules to their featured App for smartphones SafetyNex that is available for :
. insurance companies (real risk assessment in real time)
. drivers (that want an App to prevent them from accident)
. car manufacturers and their tier one companies (auto pilot monitoring in terms of risk it takes, in real time)
NEXYAD is member of MOV'EO and member of MOV'EO Groupement ADAS.
read more : http://www.nexyad.net/Automotive-Transportation