NEXYAD and MOV'EO interview on the radio station AutoK7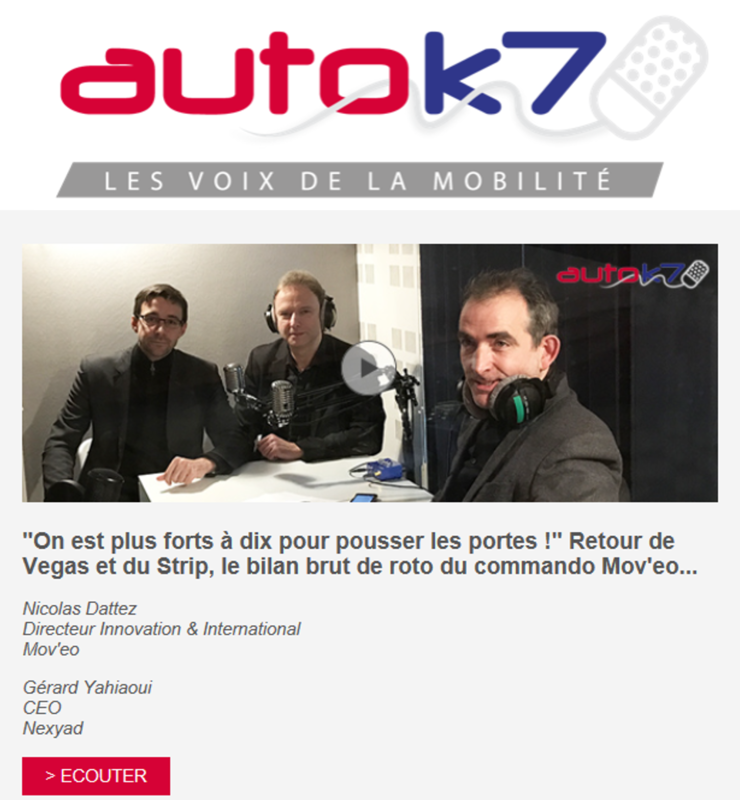 Nicolas DATTEZ, head of Innovation and International at MOV'EO and Gerard YAHIAOUI, CEO of NEXYAD were interviewed by Christophe BOURROUX on the radio station AutoK7 about their trip in Las Vegas at CES 2017.
MOV'EO organized the trip with Business France and brought 10 high tech SMEs including NEXYAD that presented their real time driving risk assessment smartphone App SafetyNex. This App can reduce by 20% accident rate.
During the interview was announced the news that NEXYAD is now "PME Championne de MOV'EO" (Champion SME of MOV'EO).
This new credit will help NEXYAD to spread the world with their technology.
Read more : http://nexyad.net/Automotive-Transportation/?p=3512