LeddarTech has won laureate of the "Dans l'oeil de l'AQTr" contest, in the Innovation - Product category, for its Leddar Technology that allows the mass adoption of the LiDAR in automobile and intelligent transport systems.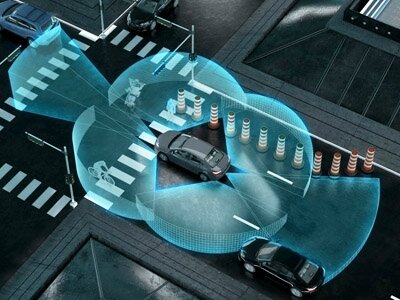 AQTr is the acronym of Quebecers Association of Transports. Founded in 1964, this association has the mission to rally all members of the transports community in order to encourage knowledge and competences exchange and to favour formation in that area. On the strength of its members' expertise, it has the intention to be the ultimate forum about transport.
LeddarTech, member of the groupement ADAS since last year, has participated to the "Dans l'oeil de l'AQTr" contest in the category "Product", and has won thanks to its innovative technology : Leddar. It is a liDAR cutting-edge technology which is a very new approach of sensing and telemetry. With more than 10 years of R&D, Leddar mixes the advanced treatment of light signals with state-of-the-art algorithm. It allows the development of high-performance sensors at low costs and with flexible configurations for a lot of markets like automobile, drone or industrial automation.
Learn more about LeddarTech here : http://leddartech.com/fr/
With "Dans l'oeil de l'AQTr" contest (which means "In the eye of AQTr"), the association aims to promote innovation and visionary and powerful ideas. Launched in 2014, this competition is a great occasion for professionals of the transport area to present and make known their projects and works. Participants can stand out on two categories : Product or Project. The group "Product" allows to candidates to showcase an innovative product or a technical or technological innovation that will shift the transports field. The product will have a bright potential of commercialization. The group "Project" allows to candidates to assert a project which brings a new vision of transport or a new concept that, in practice, will be a notable advance. The project will have a bright potential of achievement.
Learn more about AQTr here (in French) : https://aqtr.com/