could AEROMOBIL flying car be a good alternative to self driving car ?
More and more startups come up with flying car demos and prototypes.
AEROMOBIL is one of those ambitious projects :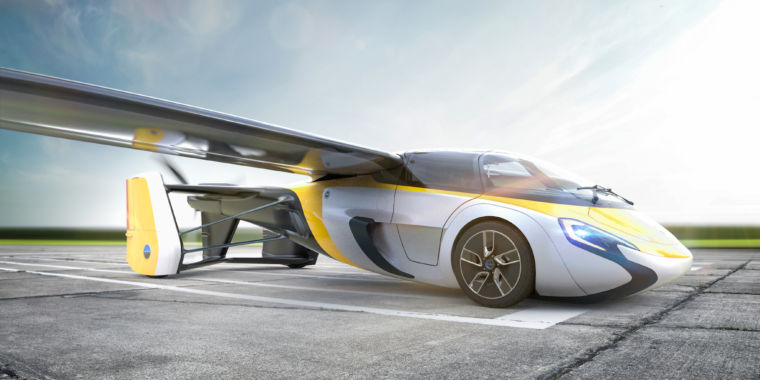 Everyone knows that it is much more easier to automate a flying object than a driving object (6 dgrees of mechanical freedom vs 17 degrees of mechanical freedom). In addition, routing in 3D is much more efficient than routing in 2D : the more the number of dimensions, the emptiess is the space. In 3D space, there is much more room for the same number
of vehicles.
And of course, no need for roads and expensive infrastructures anymore.
If you compare energy need to fly and energy needed to drive, then driving cars are much more efficient. But, if you
add energy for infrastructure building (roads, highways, streets), maintenance, lighting, markings, etc ... it is not that clear.
See more : https://www.youtube.com/watch?v=2cCngTljr_M