Self-driving cars need humans less and less, California data shows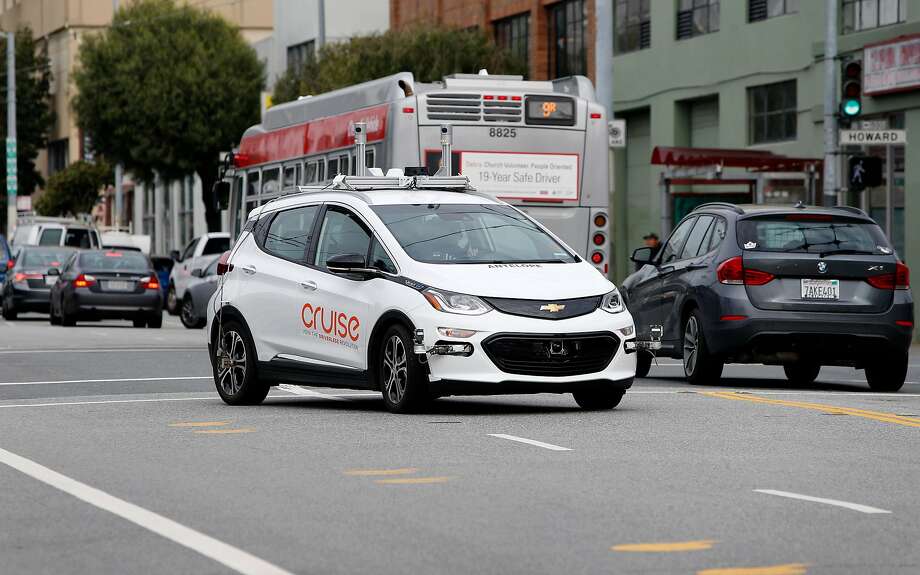 The robot cars test-driving on California roads seem to need their human overseers less and less.
The state on Wednesday released reports showing how many miles the companies testing self-driving cars in California logged last year, and how often their engineers had to take control of the vehicles.
For some companies, such "disengagements" have become increasingly rare.
That's particularly true of Waymo, the self-driving unit of Google parent Alphabet. Waymo racked up 352,545 miles of autonomous driving last year on California's public roads — far more than any of its competitors — and recorded only 63 disengagements, or one every 5,596 miles.
In 2016, Waymo's vehicles went 5,128 miles, on average, between disengagements.
Cruise, the San Francisco startup purchased by General Motors in 2016, showed even more improvement.
The company's self-driving Chevy Bolts drove 131,676 miles on the city's crowded streets last year and recorded 105 disengagements, or one every 1,254 miles. Compare those results to 2016, when Cruise's engineers disengaged their cars' automated controls once every 235 miles.
"Cruise's rapid rate of improvement, in the most complex testing environments, is why we're confident in our ability to safely deploy self-driving cars in 2019," the company said Wednesday in an emailed statement. "For example, in November 2017 alone, our reported disengagement rate is equivalent to driving from SF to Detroit and back, in dense traffic the entire time."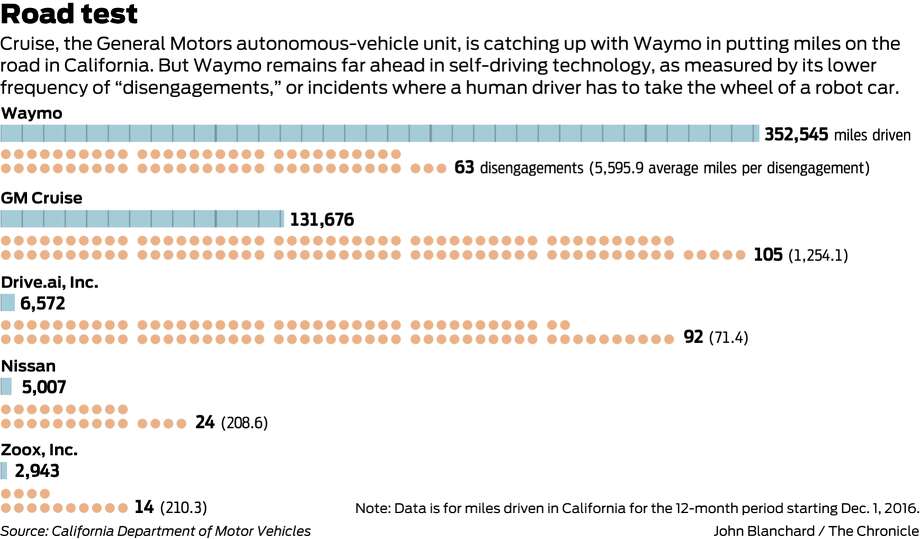 The reports issued Wednesday cover only test miles driven on California's public roads, from December 2016 through November. They do not count testing at facilities closed to the public, such as GoMentum Station in Concord or the former Castle Air Force Base near Merced, where Waymo operates a test track.
read more : https://www.sfchronicle.com/news/article/Self-driving-cars-need-humans-less-and-less-12541341.php