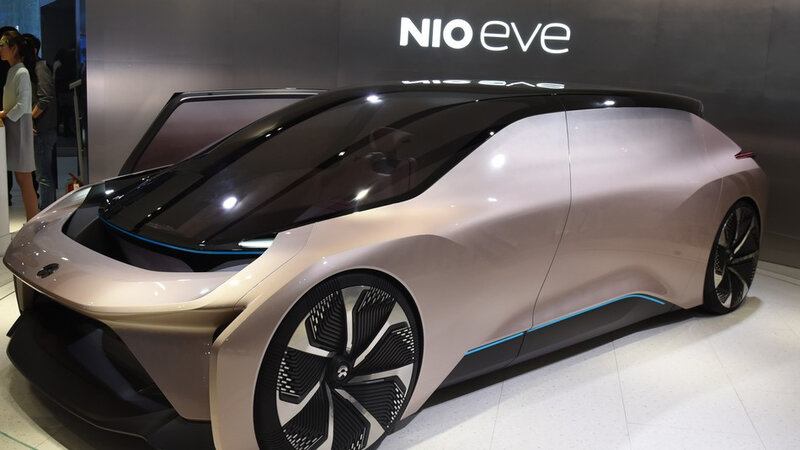 Credit : Getty Images
Electric car maker Tesla has pushed the car market to develop more sedans, SUVs, and even luxury sports cars with batteries. In China, any headway Tesla's made for electric is overshadowed by an expanding list of homegrown electric carmakers.
At the Beijing Auto Show this week everything from electrical concept cars to new models of efficient battery-powered vehicles were on display and showed China's bullish position on electric. Even Tesla brought its Model 3 to the show ahead of its official launch in the country expected for next year. Other non-Chinese automakers were all about electric at the show, as well: Volkswagen, Nissan, GM, and Ford were just some of the companies showing off electric vehicles made for Chinese riders.
Tesla is belatedly eyeing China because electric cars are dominating there. More than 4.5 million electric vehicles are expected to be made by 2020, according to International Energy Agency data, as reported by Time. China is investing and supporting electric car purchases through subsidies encouraging EV growth. One federal subsidy in China provides $7,900 for vehicles with a 250-mile range, similar to the U.S. federal tax refund of up to $7,500. (U.S. states and local governments in China also offer various EV incentives). Here are some of the Chinese companies making names for themselves in the local EV market.
Read more: https://mashable.com/