Dubai tests autonomous pods in drive for smart city
Dubai has begun testing autonomous pods in a trial run the Gulf's trade and tourism hub hopes will help its transformation into one of the smartest cities in the world.
Officials from Dubai's Roads and Transport Authority (RTA) displayed two cube-shaped vehicles built by U.S.-based Next Future Transportation company in Italy as they spun around on a main street in Dubai.
Passersby stopped to try out the six-seat vehicles and question the Italian engineers overseeing the test.
RTA officials said they have allocated 1.5 million dirhams ($410,000) for further research and development of the vehicles, which Dubai hopes to use for local transportation under the city's 2030 Dubai Future Accelerators, which aims to make 25 percent of daily transportation self-driven.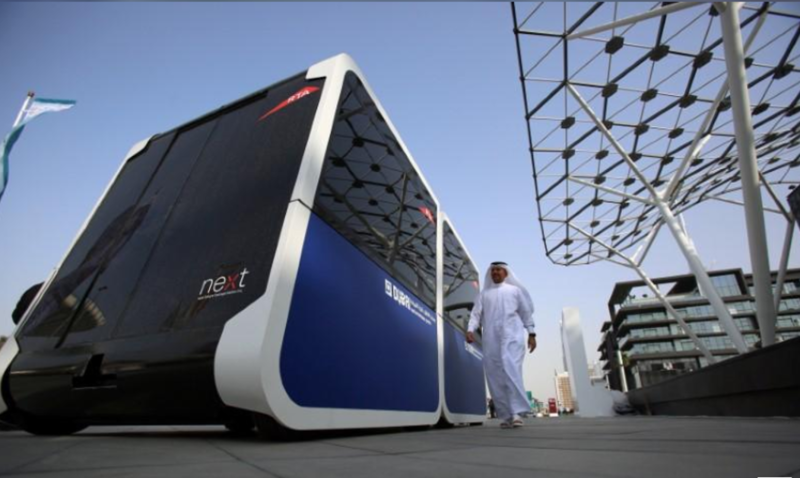 Read more : https://www.reuters.com/article/us-emirates-transportation-autonomous/dubai-tests-autonomous-pods-in-drive-for-smart-city-idUSKCN1GD5G6