Amazon's Alexa escapes the Echo and gets into cars
Amazon's smart voice assistant takes to the road with new accessory for anything from music and audiobooks to shopping and smarthome control.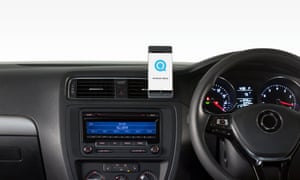 Amazon's Alexa voice assistant is making its way into cars in the UK, bringing voice controlled music and even the ability to remotely control smart home devices onto the road.
The freeing of Alexa from the confines of Amazon's Echo and Echo Dot is happening due to the launch of the company's Alexa Voice Services in the UK, which ports the cloud-based Alexa to third-party devices. The same service launched in the US in June 2015, and was put into some cheaper speakers and other devices.
One of the first systems to bring Alexa to cars will be Logitech's ZeroTouch, a £50 dashboard mount for a phone that works with an app running on Android smartphones. Users simply place their hand near the smartphone's screen and command Alexa like they would at home.
Read more : https://www.theguardian.com/technology/2017/feb/07/amazon-alexa-car-logitech-zerotouch-voice-services-assistant