GCF Announces Certification for V2V and V2X Automotive Communications Technologies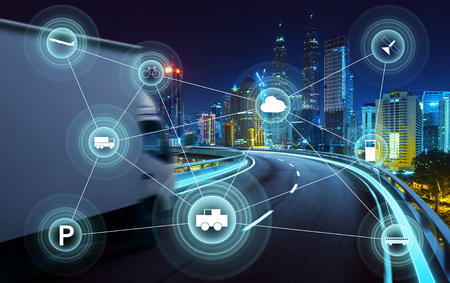 The Global Certification Forum (GCF) has announced the inclusion of cellular (LTE) based vehicle-to-everything (V2X) and vehicle-to-vehicle (V2V) communication technologies within its certification programme. The specific technologies covered by this certification are based on "LTE sidelink" - an adaptation of core LTE standards as defined in 3GPP release 14, allowing for communication between two or more nearby devices. The new certification features will be available from Q3 2018, with GCF's network of members looking to ensure the commercial availability of the test equipment necessary to support certification testing.
Wireless standards such as those covered by 3GPP release 14 are critical to enabling the connected vehicle ecosystem, and compliance to these standards is essential in a multi-vendor environment. From later this year, GCF will support manufacturers of relevant V2V and V2X communications technologies in gaining certification against 3GPP release 14 standards, enabling them to demonstrate compliance of their products.
"The addition of V2V and V2X to GCF certification marks a milestone as we build on core telecoms technologies and move to support key industry verticals such as automotive as they integrate mobile technologies into their products," said Lars Nielsen, General Manager, GCF. "It perfectly aligns with our overall strategy which is to fully service and enable the emerging 5G ecosystem."
The automotive industry is the largest segment of the rapidly growing IoT market, where mainstream adoption of "connected things" is predicted to be globally accepted by 2020. Innovation in connected and autonomous vehicles is creating new demands on automotive communications technologies, to enable vehicles to communicate with the internet, other vehicles, the road infrastructure, other road users and pedestrians. Automotive device manufacturers are creating a multitude of solutions to this challenge, and in this fast-moving market, compliance with the latest relevant wireless standards is essentialto facilitate successful adoption of the technologies
Read more : https://www.globalcertificationforum.org/news/v2vandv2x-certification-announcement.html