HIGH LEVEL FUNCTIONAL SPECIFICATION OF A SELF-DRIVING VEHICLE (POINT TO POINT, ANY DESTINATION) : WHAT ABOUT DRIVING RISK ?
A general usage self-Driving vehicle is an object that picks you at a point A (that may be anywhere) and takes you to a point B (that may be any reachable point from A), as fast as possible, in comfort and safety.
And that's it (main features).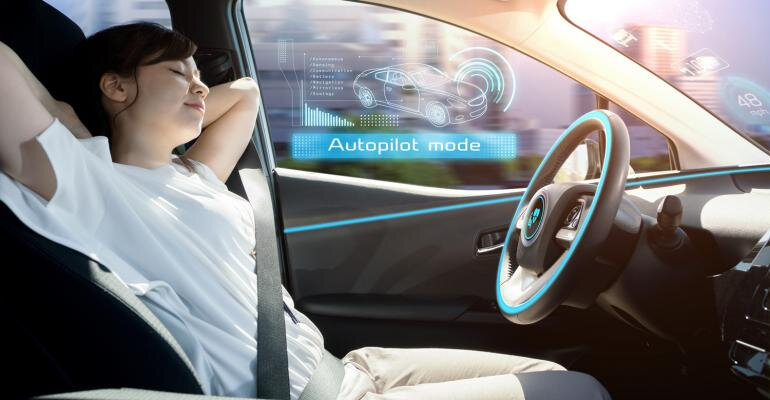 Now let's see each feature :
a . as far as possible : it is the actual efficiency of transportation, as mobility is a key element of Economy
b . comfort : it is the fact that the travel is enjoyable
c . safety of Driving : risk of road accident is few because the vehicle controls the Driving risk that it takes.
Note : we consider that the object in itself is already safe (functional safety already solved).
How to control (onboard in real time to act on driving behaviour and also in a backoffice to validate the AD system) those 3 items ?
a . chronometer, speed measurement
b . score of comfort : noise, vibration, user friendly HMI that cancels stress (infotainment), entertainment, … measured with simple or innovative technologies (positive emotion detection, ...). to read more : https://whatsnext.nuance.com/connected-living/emotion-detection-study-results/
c . score of Driving risk (in terms of ROAD safety) that the vehicle is taking while Driving : it already exists and it is the module SafetyNex, developed by NEXYAD (validation on 50 million km). This gives a clue about how SafetyNex is used by Tier One Companies for their AD system. To read more : https://nexyad.net/Automotive-Transportation/NEXYAD_SafetyNex.pdf
This approach of measuring onboard in real time the 3 main features of a self-driving vehicle is now technically possible and may change completely the deployment of autonomous driving systems (AD systems) : if you know that the vehicle is fast, comfortable and that it drives well (like an experienced professional human driver would drive), you will be glad to use it !