Ford: Opportunities for OEMs to change insurance with connected cars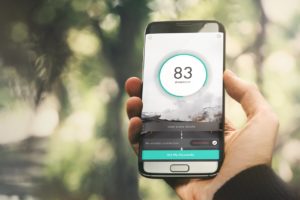 An automaker's connection to the customer and vehicle could give it pieces of the customer value chain beyond the vehicle purchase and financing, based on a presentation last week from Ford connectivity and emerging services global director Mike Tinskey.
Tinskey told a Thursday TU-Automotive webinar on OEMs and usage-based insurance (a term which can mean using telematics to set premiums based on miles driven or driving behavior) that Ford was seeing opportunities for change and disruption.
The value chain of an F-150 could see a customer who bought a $40,000 truck spending more than $7,000 annually on factors like financing ($960), insurance ($1,890) gas ($2,000), parking and tolls ($1,650), mechanical repairs and parts ($1,150), and drive-through payments ($400), Tinskey said, citing Edmunds data.
Tinskey said the number of embedded modems in Ford vehicles "will continue to increase very quickly," and a modem in the example F-150 could change spending for every one of those items, "and insurance is no exception." The implication seemed to be that the OEM could capture a cut of that $7,000 by facilitating such transactions with a connected car.
Ford in March announced that it would by 2019 deliver "standard connectivity on new vehicles, paving the way for over-the-air updates and the Transportation Mobility Cloud, an open platform that will empower tomorrow's mobility systems." It also that month announced an OBD-II plugin offering limited connectivity to older cars for $16.99 a month, with an option to upgrade it to a 4G LTE Wi-Fi hotspot through Verizon. In January 2017, it announced its DriverScore technology for cars with SYNC 3 could let consumers share the data with carriers for discounts.
Read more : https://www.repairerdrivennews.com/2018/05/30/ford-opportunities-for-oems-to-change-insurance-with-connected-cars/