Cloud-Connected Electric Motorbikes Make Smart Cities Even Smarter
"At Monday Motorbikes, we have created the world's first electric bicycle with motorcycle capabilities. The M1 is fully electric, connected to the cloud and is smartphone integrated. M1 owners can even put a passcode on their smartphone to start their motorbike, and each bike comes equipped with a USB charger, along with a companion app that connects via Bluetooth. It's a smart bike that can get you as far as 50 miles without any fuel or spin of the pedals. It's also small enough to park on a sidewalk, yet fast enough to drive on a city road and keep up with traffic. The implementation of some of the latest technologies into the classic motorcycle experience brings a new paradigm for ownership," said Josh Rasmussen, CEO and Co-Founder of Monday Motorbikes.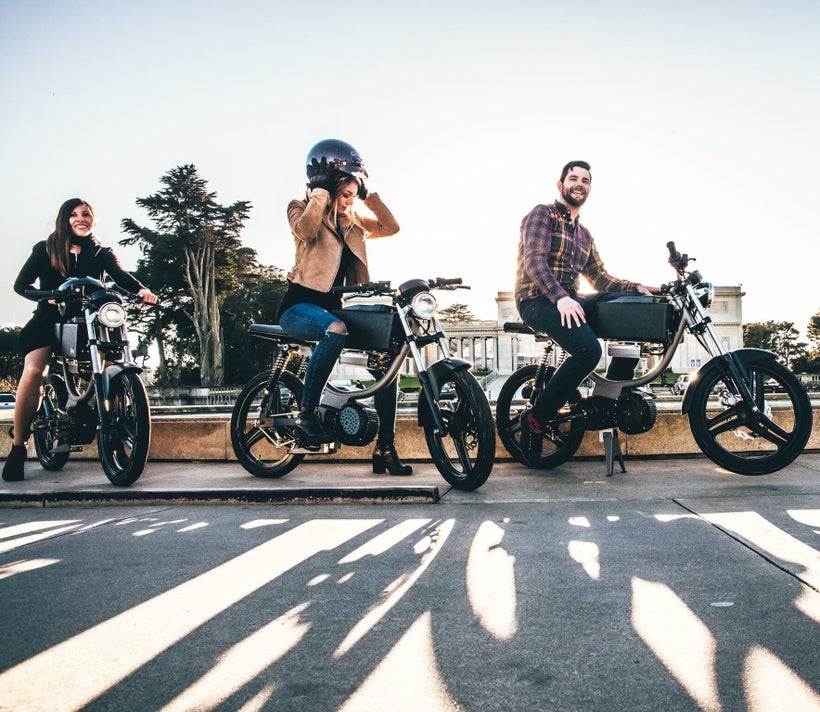 In other words, the M1 electric motorbike could be considered to be a "two-wheeled Tesla," or a bike that has motorcycle-like capabilities, yet doesn't require a license to ride. Even better, the M1 is the same cost as a Vespa, but has a unique style that urban dwellers crave.
Read more : https://www.huffpost.com/entry/cloud-connected-electric-motorbikes-make-smart-cities_b_58f8ed77e4b086ce58980e98?guccounter=1&guce_referrer=aHR0cHM6Ly93d3cuZ29vZ2xlLmNvbS8&guce_referrer_sig=AQAAAIz889FwgsJN29CxDemVTjK5s4VdOg2r4ETglbD-iTZgWpHrODDcBT9lVFP2l7c8OaA9Ai8d3VbabTZiPToVJ0-d_qIOHMS9gT6yfdFyreXZJPbKKIBY5671ZEk_qgTisEw0FiipLCr5zxGm5wreozxJ1D5K1mdsWhfFK-a6DZXh