Peloton launches Level 4 platooning system for heavy vehicles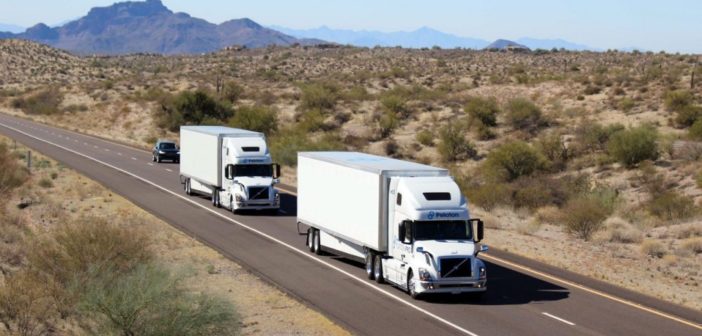 Self-driving technology developer Peloton has unveiled its new Level 4 Automated Following solution, designed to double the productivity of truck drivers through platooning.
"We've taken a different approach to commercial introduction of automation in Class 8 vehicles," said Josh Switkes, CEO, Peloton Technology. "We see the drivers as the world's best sensors, and we are leveraging this to enable today's drivers to be more productive through automated following platoons."
Peloton's Automated Following solution is an advanced platooning system that leverages vehicle-to-vehicle (V2V) technology to enable a single driver to operate two separate vehicles. Platooning systems work by combining V2V communications, radar-based active braking systems, and vehicle control algorithms to deliver connected driving with the aim of improving aerodynamics, fuel economy and safety.
Read more : https://www.autonomousvehicleinternational.com/news/connectivity/peloton-launches-level-4-platooning-system-for-heavy-vehicles.html