Mando performs successful Level 4 self-driving on South Korean public roads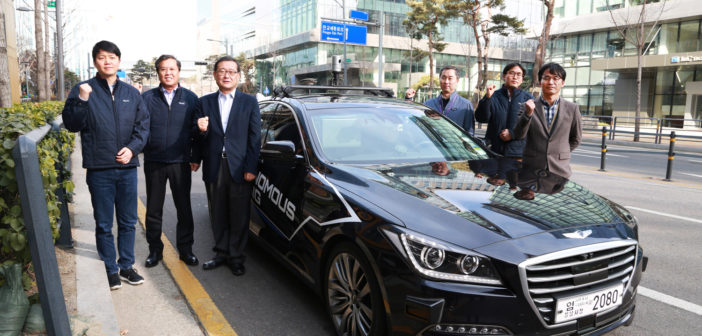 South Korean automotive parts manufacturer Mando has announced that it has successfully tested Level 4 autonomous driving on one of the country's most challenging sections of public road.
As part of its goal to commercialize autonomous driving by 2021, Mando researchers recently completed a 1.6-mile (2.7km) route at speeds of 25mph (40km/h) on the notoriously tricky public roads of Pangyo, where parked vehicles line the road and a large amount of sunlight is reflected off high-rise glass buildings.
The vehicle was able to perform a left and right turn, a lane change, as well as tackle straight and curved sections of road at Level 4 autonomy, which requires no human assistance.
Read more : https://www.autonomousvehicleinternational.com/news/adas/mando-performs-successful-level-4-self-driving-on-south-korean-public-roads.html