ROAD SAFETY IN THE EUROPEAN UNION
The road safety situation differs widely between Member States. Some of them report substantial progress, while others are still performing significantly below the EU average. However, the gap between the worst- and the best-performing EU Member States has been narrowing year after year. In 2017, none of the Member States registered a fatality rate higher than 100 deaths per million inhabitants, and eight of them recorded a fatality rate lower than 40 deaths per million inhabitants.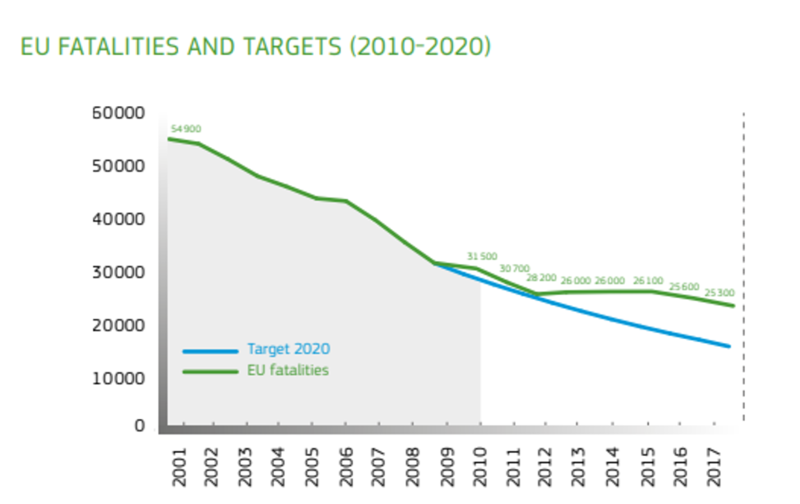 In 2017, the EU's best road-safety performers were Sweden (25), the UK (27), the Netherlands (31), Denmark (32), Estonia (36) and Ireland (33). On the other hand, the highest fatality rates were registered in Romania (98) and Bulgaria (96), followed by Croatia (80). From the beginning of the decade, the highest drops in the number of road deaths were recorded in Greece (-41%), Estonia (-39%), Latvia (-38%) and Lithuania (-36%). The EU average decrease was 20%.
Read more : https://ec.europa.eu/transport/road_safety/sites/roadsafety/files/vademecum_2018.pdf
Read more : https://ec.europa.eu/transport/road_safety/sites/roadsafety/files/vademecum_2018.pdf