NEXYAD Global Road Safety platform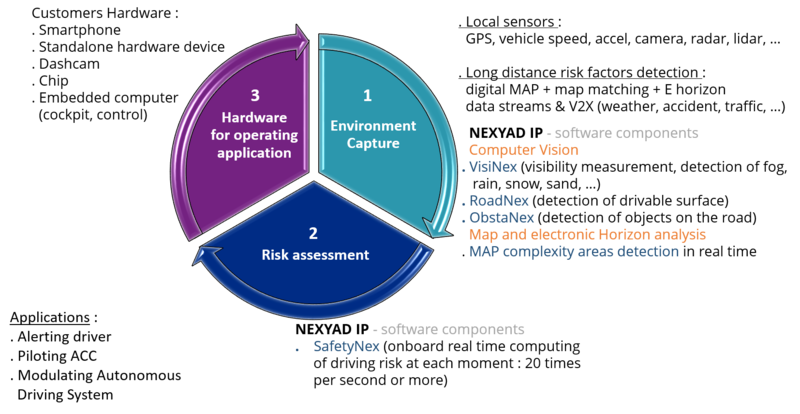 NEXYAD has developed a unique Global Road Safety platform that includes :
. Environment Capture
. Driving Risk Assessment (at each moment in real time)
. Hardware for operations
Hardware is provided by NEXYAD customers : smartphone, telematics device, dashcam, car computer.
Applications are: alerting driver when risk rises too much, action on automated car when risk is rising too much.
Actions on cars may be:
. providing expected "car speed" and "acceleration", to Automatic Cruise Control (ACC)
. informing Autonomous Vehicle (Self-Driving car) of thee driving risk it is taking.
Risk assessment is done at each moment, for instance 20 times per second.
Read more: http://www.nexyad.net