Members with complementary activities
BENOMAD

BeNomad is a mapping and navigation software editor. Its ev-Move a platform accelerate electric adoption and facilitate the transition to a zero-emission professional mobility. ev-Move reduces the main EVdrivers' fears, autonomy and charging, thanks to innovative functions: multi-charge route optimization and autonmy zone display. Our algorithms calculate the energetic consumption for a trip considering various parameters such as road topography, weather conditions, vehicle and driver profile. Available as applications, APIs and webservices, ev-MoVE addresses OEMs and OES, charging service operators and telematics service providers.
CAR&D

Consulting firm focused R&D work in the field of innovative vehicles, driving assistance and complext test benches. Internationally recognized expert in dynamics and architecture vehicle.
EPICnPOC

epicnpoc transforms your user-experience concepts into future products by empowering your innovation capabilities with a manageable technology ecosystem in order to create comprehensive and easy to communicate demonstrations based on robust and capitalizable software architecture

INTEMPORA

Software editor of RTMAPS (real time multisensor advanced prototyping software), simple and effective tool for rapid prototyping of embedded applications.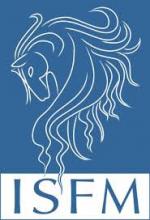 ISFM
ISFM, which is part of Milla Group, was established in October 2017, for promoting innovative technology on the road through autonomous production of shuttles and real experimentation on the open road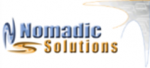 NOMADIC SOLUTIONS
Designs and distributes a range of connected mobile solutions to enable professionals to maximize their profitability, improve and rethink people, vehicles and goods mobility uses.

Sherpa Engineering offer is the usage and deployment of Model Based System and Control Design technologies for the development of new products. Our main activities concern conventional, electrical and hybrid powertrain, jet engines, air conditioning, energy management and ADAS.
YOGOKO
YoGoKo provides communication solutions for the connected & cooperative vehicle enabling data exchange between vehicles and the roadside infrastructure (V2X) and secure & efficient Internet connectivity. It allows the transmission of information related to road safety and traffic efficiency. It also enables data collection and processing, fleet tracking and management, remote diagnosis, software over-the-air updates, internet access and other added-value applications and services
YUMAIN

Signal processing and embedded electronics specialist, offers and develops loghtweight systems incorporating artificial intelligence,applying the decision directly to the back of the sensor (camera, microphone, vibration sensor, etc...).