27 mars 2017
How will Google, Apple shake up car insurance industry ?
ar insurance industry, meet potential disrupters Google and Apple.
Currently, nearly all mainstream insurers that offer driver-monitoring programs use relatively expensive devices that plug into a portal under the dashboard.
Usage-based insurance programs, also called telematics, are a small but growing segment of the auto insurance business.
Developing Android and iPhone smartphone apps, in contrast, would cut carriers' upfront costs when they offer telematics insurance programs, which track policyholder habits such as mileage and braking in exchange for potential savings on insurance.
The prospect of smartphones becoming the central nervous system of usage-based insurance could disrupt the property and casualty industry, which historically has gathered its own loss data and kept that information in-house.
Google and Apple also have other advantages, including being ubiquitous in the lives of many consumers and having been accepted as big data collectors.
"Because of what Google and Apple can do, they are in the position to gather so much data, and that data may be more insightful than traditional variables," such as credit scoring and motor vehicle records, said Sandeep Puri, a Deloitte consulting director and co-founder of D-rive, the firm's auto insurance telematics business. He offered his insights while participating in a Telematics Update panel discussion titled "Big Impact Disrupters Enter the Market" in Chicago.
The balance of power in driver-monitoring programs could shift to Google and Apple if smartphones catch on as usage-based insurance policies, Puri and other speakers at the event suggested.
They also raised questions such as: What happens when, say, Google has the data about losses to insurers? Does it charge insurers for it?
Read more : http://www.chicagotribune.com/business/ct-google-apple-insurance-1205-biz-20141205-story.html
26 mars 2017
The autonomous car's reality check
A CAR sprouting a dome containing a spinning laser sensor and festooned with cameras barely draws a second glance as it edges through the crowded streets of Berkeley. Self-driving cars are no longer a rare sight on Californian roads. Over 100 autonomous vehicles from a dozen manufacturers are now being tested in public, covering hundreds of thousands of kilometres each year.
But this car is different: its human driver keeps his hands firmly on the wheel. The vehicle, nicknamed "George" by HERE, a Berlin-based mapping company owned by BMW, Audi and Daimler, is not driving itself but collecting data that enable other cars to do so.
Read more : http://www.economist.com/news/science-and-technology/21696925-building-highly-detailed-maps-robotic-vehicles-autonomous-cars-reality
25 mars 2017
Why Automakers Should Support Aftermarket Telematics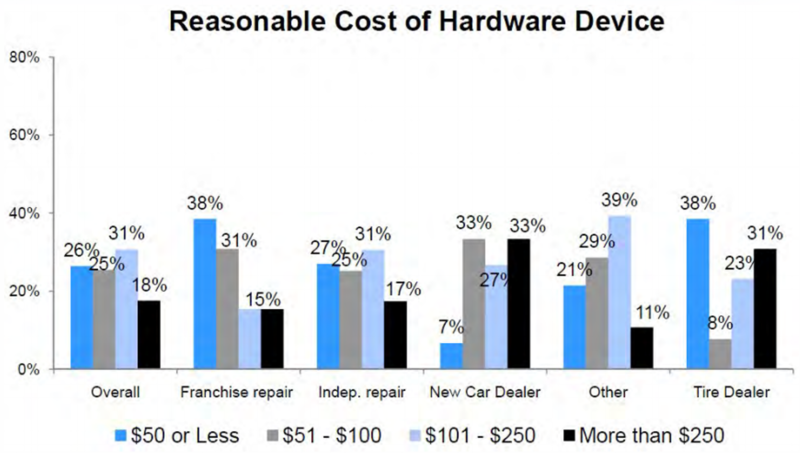 • Aftermarket Telematics assumed the following
– Most systems would consist of a hardware box that plugs into the J1962 connector and has a cellular transceiver on board to communicate with a data facility
– Most telematics products will require collaboration of companies providing different parts of the total solution.
The elements of collaborations include:
• Overall system developer
• Independent shops, fleets, etc.
• Parts companies or warehouse distributers (with supplier loyalty programs)
• Tool and equipment companies
• Cellular providers
• Motorists (customers)
Read more : http://www.nastf.org/files/public/Presentations/NASTF130308Telematics.pdf
24 mars 2017
Why Intel Bought Mobileye
"As you've heard me say, others predict the future. At Intel, we build it," Intel CEO Brian Krzanich wrote in a letter to employees.
On Monday, Intel bought it.
Intel, the world's largest chipmaker, announced it will acquire Mobileye, a leading automotive supplier of sensor systems that help prevent collisions, for $63.54 per share, which has a fully-diluted equity value of $15.3 billion and an enterprise value of $14.7 billion.
The deal has left some scratching their heads such as Citron Research, a short-selling firm that once called the company "the short of 2016" in a tweet.
Others have questioned the acquisition price, asking if Intel is paying too much?
But the deal isn't so surprising after a review of Intel's acquisition and partnership history in the past two years. And it represents the next wave of deals in the automotive tech space, said Stefan Heck CEO of NAUTO, self-driving car tech startup that uses a combination of its own artificial intelligence algorithms, cameras, motion sensors, and GPS to detect what's happening on the road and inside the car.
In that first wave, large companies were acquiring teams of talented computer vision and artificial intelligence engineers out of research universities like Carnegie Mellon, Stanford University and MIT, Heck noted. Then came a wave of automaker-buys-tiny startup deals, including GM's acquisition of Cruise Automation, Ford's recent deal with Argo AI, and Uber buying Otto.
While there will likely be more of those types of deals to come, Intel's acquisition is different, Heck said.
Here's why Intel is so attracted to Mobileye.
Mobileye has an existing business and has majority market share
Mobileye's technology—vision chips and software that interprets data from a camera to anticipate possible collisions with cars, people, animals, and other objects—is used by nearly two dozen automakers, including Audi, BMW, General Motors, and Ford.
Read more : http://fortune.com/2017/03/13/why-intel-bought-mobileye/
23 mars 2017
Self-driving hits the strip: First driverless shuttle buses on US streets begin trials in Las Vegas
Navya shuttle carries 12 people who can travel for free, and can reach 45 km/h
10-day test runs along Fremont Street in the downtown entertainment district
There's a new thrill on the streets of downtown Las Vegas.
High and low rollers alike can climb aboard what officials say is the first driverless electric shuttle operating on a public U.S. street.
The oval-shaped shuttle that carries 12 people began a 10-day, free pilot program Tuesday along Fremont Street in the downtown entertainment district.
Mayor Carolyn Goodman was among the first public officials to hop a ride on the vehicle developed by the French company Navya.
The company has shuttles in use in other countries, and one is being tested at a University of Michigan research site.
It uses GPS and electronic sensors that company spokesman Martin Higgins says will stop it if a person or dog runs in front.
During the week-long pilot, the public will be invited to take free test rides of the driverless vehicle, which carries up to a dozen passengers and was designed for use by state and local governments and transit agencies and operators as an efficient, clean-energy alternative to the fossil-fuel powered vehicles of today.

Read more: http://www.dailymail.co.uk/sciencetech/article-4118166/Driverless-shuttle-new-thrill-downtown-Las-Vegas.html#ixzz4biivTjKg


22 mars 2017
5 stars rating of NEXYAD by EARLY METRICS
The high-tech startup NEXYAD has been rated by the rating agency EARLY METRICS and is in the top 2%
of all rated startups ever (81/100, five stars).
NEXYAD is member of MOV'EO and member of the Groupement ADAS.
NEXYAD has several high applied maths level algorithms/products :

. SafetyNex (http://www.safetynex.net) : available on smartphones and soon into professional devices.
SafetyNex is a real time driving risk assessment telematics system and a vocal alert assistant that warns the driver before danger.
SafetyNex can reduce accident rate by 20%. Driving risk profiles are very easy to understand and show :
- expertise of the driver
- lack of anticipation
- maximum likehood of driving risk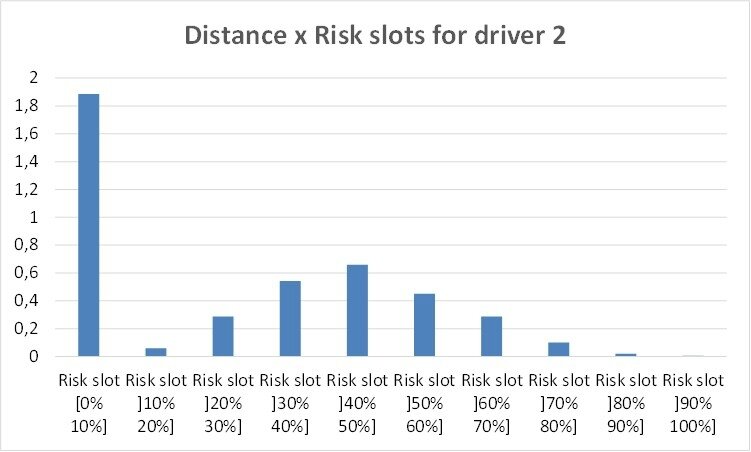 Markets : car manufacturers and tier one companies (intelligent navigation, ADAS and driverless : estimation in real time of driving
risk, even if the car is driven by an artificial intelligence), insurance companies (UBI), Fleet management, new mobilities (drive-sharing,
car-sharing), OEM of aftermarket mobility (aftermarket navigation and ADAS).drive-sharing,car-sharing.
. RoadNex : camera-based road detection http://nexyad.net/Automotive-Transportation/?page_id=412
RoadNex is a module of road detection that detects :
- borders of drivable area (even if this border is made of cars, pedestrians, white lines, ...)
- sufface of possible road material
Markets : car manufacturers and tier one companies (iADAS and driverless) insurance companies (UBI), Fleet management, new mobilities (drive-sharing, car-sharing), OEM of aftermarket mobility (aftermarket navigation and ADAS).drive-sharing,car-sharing.
. ObstaNex : camera-based car and pedestrian detection http://nexyad.net/Automotive-Transportation/?page_id=429
ObstaNex is a module of car detection and pedestrien detection.

Markets : car manufacturers and tier one companies (iADAS and driverless) insurance companies (UBI), Fleet management, new mobilities (drive-sharing, car-sharing), OEM of aftermarket mobility (aftermarket navigation and ADAS).drive-sharing,car-sharing.
. VisiNex : visibility measurement http://nexyad.net/Automotive-Transportation/?page_id=438
VisiNex is a module of visibility measurement
- measure distace of visibility
- gives reliability of camera-based detection systems as it detects lacks of visibility (fog, rain, ...)
Markets : car manufacturers and tier one companies (iADAS and driverless) insurance companies (UBI), Fleet management, new mobilities (drive-sharing, car-sharing), OEM of aftermarket mobility (aftermarket navigation and ADAS).drive-sharing,car-sharing.
To know more about Early Metrics that gave 81/100 to NEXYAD : http://www.earlymetrics.com/
21 mars 2017
Innovation through technologies by GoodYear
New tire development is a highly complex process which brings together a host of specialist expertise including tire pattern design, material selection, in-depth analysis, prototyping, testing, tire mold manufacture and mass production.
At our Goodyear Innovation Centers, we encourage teams to push the boundaries of tire technologies. To seize the opportunity to develop sophisticated tires that offer drivers the ultimate performance through excellent handling, grip and braking in a wide variety of road and weather conditions.
Read more : http://www.goodyear.eu/corporate_emea/our-responsibilities/innovation/through-technologies.jsp
20 mars 2017
The effect of ADAS & automation on fleet management
Change is coming to the world of transportation as we move closer to truly connected fleets. Advanced safety features leading to full autonomy will make today's truck drivers and the roads they travel safer as the industry slowly gravitates toward driverless trucks.
When it comes to ADAS, Ian Riches of Strategy Analytics says that we're in an era of democratisation of existing features: technologies such as traffic-jam assistance, adaptive cruise control and fully autonomous parking trickling down from the ultra-high end to becoming available and even standard on mainstream vehicles.
Even advanced emergency braking, already mandated in Europe, will slowly work its way into production vehicles in the United States, Riches thinks. He points to the commitment by 20 US automakers to making automatic emergency braking a standard feature on all new cars no later than 2022. "The system has to be given a chance to work first," he says.
It's very difficult to quantify or predict the effect advanced driver safety systems will have on safety or the economics of transportation, according to David J. Smith, senior development engineer driver, assistance systems, at Daimler Trucks North America. In the first place, such systems are not that common in trucks yet. Besides that, the true impact of ADAS in passenger cars is far from clear.
Besides the fact that vehicle sales numbers don't include which features were included in vehicles, driver behaviour plays a role. While intelligent headlights that automatically illuminate curves have been quite effective, Smith notes: "The results on lane-departure warning systems, which you'd intuitively feel would increase safety, have been neutral. Drivers are not necessarily aware of what to do with the warnings."
Active or semi active systems that are able to take some control or intervention will have the biggest impact, he thinks. As driver assistance and active-safety features continue to evolve, he says: "Data is going to be key. The focus on driver safety and improving efficiency through these systems is the selling line for customers."
In terms of connected services, Richard Wallace, director of transportation systems analysis at the Centre for Automotive Research, foresees the rollout of smart parking systems that can help drivers find rest stops. For example, such a system could send an alert that the driver is approaching the end of his hours of service, and that in 40 miles, there's a truck stop with a vacant slot.
A recent project for the Texas A&M Transportation Institute for Texas Department of Transportation shows how ADAS systems can be leveraged to provide semi-autonomy. Serving as the systems integrator, Ricardo leveraged systems from a variety of suppliers to deliver a truck platooning system. Technology included systems for forward-crash prevention, lane keeping, emergency braking and blind spot monitoring. "To do platooning, I need to be able to see truck in front and follow it. If that truck speeds up or slows down or changes lanes, it needs to do same," notes Lee Barnes, director of connected and autonomous vehicle business at Ricardo. Ahead of full platooning, adaptive cruise control – being able to maintain a safe distance from the vehicle in front – has tremendous value for truckers, he says.
Read more : http://www.logisticshandling.com/articles/2016/10/18/the-effect-of-adas-and-automation-on-fleet-management/
19 mars 2017
HERE introduces HD Live Map to show the path to highly automated driving
Today we launch our latest innovation for automakers and system vendors in North America and Western Europe. The HD Live Map from HERE – the first of its kind – creates a highly detailed and dynamic representation of the road environment, enabling a vehicle to effectively "see around corners."
HD Live Map is composed of tiles and contains dynamic content layers. Each layer provides different details: lane level information, dynamic road network and situation changes, and speed profile data. These layers combine long-standing content (HD Map), temporary information (Live Roads), and analytics data (Humanized Driving).
How does HD Live Map work?
HD Live Map provides much-needed context to data sensed by a vehicle's on-board sensors, in essence becoming a baseline for all vehicle functions.
In other words, HD Live Map is the "natural canvas" on which to store all the data coming from a car's sensors and from the cloud so that a car can read them.
While autonomous cars are indeed well-equipped with sensing data, they are recognizing the road for the first time. The HD Live Map can provide context. Sensors have no "memory" for roads: Is a lane divider knocked down? Has a tree fallen into the street?
Read more : http://360.here.com/2016/01/05/here-introduces-hd-live-map-to-show-the-path-to-highly-automated-driving/
18 mars 2017
On-road assessment of in-vehicle driving workload for older drivers: Design guidelines for intelligent vehicles
There has been recent interest in intelligent vehicle technologies, such as advanced driver assistance systems (ADASs) or in-vehicle information systems (IVISs), that offer a significant enhancement of safety and convenience to drivers and passengers. However, the use of ADAS- and IVIS-based information devices may increase driver distraction and workload, which in turn can increase the chance of traffic accidents. The number of traffic accidents involving older drivers that are due to distraction, misjudgment, and delayed detection of danger, all of which are related to the drivers' declining physical and cognitive capabilities, has increased. Because the death rate in traffic accidents is higher when older drivers are involved, finding ways to reduce the distraction and workload of older drivers is important. This paper generalizes driver information device operations and assesses the workload while driving by means of experiments involving 40 drivers in real cars under actual road conditions. Five driving tasks (manual only, manual primarily, visual only, visual primarily, and visual-manual) and three age groups (younger (20–29 years of age), middle-aged (40–49 years of age), and older (60–69 years of age)) were considered in investigating the effect of age-related workload difference. Data were collected from 40 drivers who drove in a real car under actual road conditions. The experimental results showed that age influences driver workload while performing in-vehicle tasks.
Read more : https://link.springer.com/article/10.1007/s12239-011-0031-y