11 décembre 2017
13 Advanced Driver Assistance Systems
Automotive safety technology is pretty easy to wrap your head around, but advanced driver assistance systems (ADAS) are a little harder to pin down. At this point, the debate over whether anti-lock brakes are really necessary is pretty much nonexistent, but most technologies classified as ADAS are still seen as luxuries or even amusing curiosities.
The issue is that advanced driver assistance systems are systems and features that provide a driver with essential information, automate difficult or repetitive tasks, with the goal of engendering an overall increase in car safety for everyone on the road. Since these systems are so varied, it isn't always easy to see how some of them actually relate to safety.
Some advanced driver assistance systems have been around for a long time, and they have already proven time and time again to result in an improved driving experience or better overall road safety. GPS navigation, for example, has become increasingly common in OEM infotainment systems since first being introduced in the 1990s. You won't find a lot of drivers longing for the days of paper maps, but other advanced driver technologies seem a little more esoteric.
Many advanced driver assistance systems are right on the bleeding edge of emerging automotive technologies, and the jury is actually still out on some of them. Some of these systems will have the staying power to stick around, and you can expect to see at least a few of them in your next car. Others may fizzle and disappear or be replaced by better implementations of the same basic idea. Since ADAS rely on electronics and often include firmware elements, the development of these cutting-edge systems is governed by international safety standards like IEC-61508 and ISO-26262.
Advanced driver assistance systems are tweaked every year, but here are thirteen different options that you might want to check out the next time you're in the market for a new car.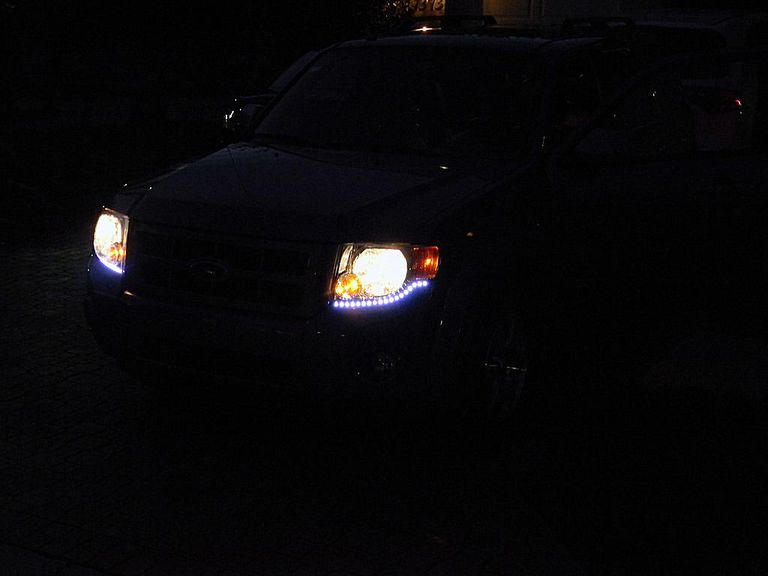 Read more : https://www.lifewire.com/advanced-driver-assistance-systems-534859
10 décembre 2017
NEXYAD at CES 2018 in LAS VEGAS
NEXYAD will be at CES 2018 in LAS VEGAS on the booth LEDDARTECH. NEXYAD will show their
ADAS technologies, modules for Autopilot enhancement, and Apps for car insucance and fleets.
to read more : http://nexyad.net/Automotive-Transportation/?p=4266
09 décembre 2017
Road Vehicle Automation: Safety Impact and Future Solutions
In order to ensure EU Road Safety 2020 target of 15,700 fatalities and long term vision of zero road fatalities could be realistically met, the EU and vehicle manufacturers have plans to introduce more automation technologies into road vehicles and eventually reaching an autonomous future. This research aim to justify the need for increasing automation in road vehicles by assessing the key accident causal factors and the safety impact of Advanced Driver Assistance System (ADAS) in addressing the accident factors. This is followed by identifying gaps and negative impact of ADAS which gives rise to the need for autonomous vehicles. Considering the test data of autonomous vehicles operating in a mixed-mode environment (autonomous and legacy vehicles), this research has also highlighted problems that are resulted from this environment and proposed solutions to suggest the direction for manufacturers moving forward.
Year 1950-2000: The era of automated safety systems begins and function-specific systems were introduced to assist drivers in handling vehicle controls. Year 2000-2015: ADAS allows vehicles to sense surrounding environment and adapt function-specific automation systems towards drivers' real-time needs. Although the system has become smarter from the previous era, it does not fully address the problem where 90% of accidents came from human failure. Year 2016-2025: Autopilot is allowed in some cases and driver need to take control during critical situations. Year 2025+: Fully autonomous vehicles where drivers are not expected to take control of the vehicle.
read more : http://www.imperial.ac.uk/media/imperial-college/faculty-of-engineering/civil/public/ug/ug-final-year-projects/2015-16/T10---Victor-Ting.pdf
08 décembre 2017
Alphabet Vs Tesla: who will win the self-driving car race?
More and more companies are investing in self-driving technology and for a lot of people, this can be a great piece of news. The focus here is rather simple: people want to have fast and reliable driverless cars that will help them stay away from accidents.
But as you know, right after Tesla added its self-driving update to its cars, some people already experienced accidents. So, the technology is still in its infancy. But since that day, things have evolved quite a bit. We have Tesla and Alphabet hard at work as they try to offer affordable self-driving.
Recently, Alphabet partnered with the Avis Budget Group to offer maintenance and support for its increasingly larger fleet of vehicles. The idea here is that AVIS receives a great paycheck out of this and Alphabet's Waymo division get to access a lot of customers as it expands the market range.
The reason why Alphabet is so powerful and way ahead in this field is because it has invested a lot of money into this new technology. In fact, its fleet is said to be around 3 million which is a rather impressive number, to say the least. And it's easy to see why this happens. The Firefly car has been at the forefront of this tech for a very long time, and the technology just becomes better and better.
The Waymo division does have a legal battle with Uber, since the company states that a former employee stole that technology and helped Uberintegrated it in the Otto self-driving trucks.
What are the other companies doing?
Aside from Alphabet, which is clearly trying to expand its market as much as possible, Apple is also hard at work. In fact, you might be interested to know that they have announced a partnership with Hertz Global Holdings to test their own autonomous technology.
Their project Titan seems to be progressing nicely although rumors are stating that the overall costly overhead and a lack of good results just don't seem to deliver the type of value that Apple wants.
Tesla, on the other hand, continues to grow very well to the point where it can indeed surpass a lot of companies on the market. The technology is becoming increasingly prevalent and the hardware offered by Tesla includes sensors and cameras that make the entire experience a lot safer and more powerful than before.
Even so, Tesla's autopilot is semi-autonomous and the company did state that all the time. The competition is experimenting at a smaller scale or in controlled settings.Elon Musk believes that safety is paramount here:
Autonomy is really about what level of reliability and safety do you want. Even with the current sensor suite, we could make the car go fully autonomous, but not to a level of reliability that would be safe in, say, a complex urban environment where […] children are playing
Tesla on the other hand is rolling out its technology to drivers all over the world. It states that Tesla had tested this tech well beforehand when it rolled out and things just got better and better because of it.
read more : https://thenextweb.com/contributors/2017/11/09/alphabet-vs-tesla-will-win-self-driving-car-race/
07 décembre 2017
Intelligent Drive: Next-generation driving assistance systems
Mercedes-Benz's highly advanced assistance and safety systems enhance safety, comfort and driver relief to new levels.
Active Brake Assist is fitted as standard. It is able to warn the driver of an imminent collision, provide optimum support with emergency braking and, if necessary, also autonomously apply the brakes. In addition to slower-moving, stopping or stationary vehicles, it can also detect pedestrians crossing in the danger zone ahead of the vehicle. Likewise included as standard are ATTENTION ASSIST with adjustable sensitivity, which can warn the driver of inattentiveness and drowsiness, and Crosswind Assist, which can assist the driver by substantially reducing the effects of strong crosswinds to prevent the vehicle from drifting too far off track.
The highlights of the optional Driving Assistance Package include the following:
The Distance Pilot DISTRONIC with Steering Pilot, it is not only able to keep the car at the correct distance behind vehicles in front on all types of road, but, for the first time, it can also automatically follow them at a speed of up to 210 km/h. This can make life easier for the driver, who no longer needs to operate the brake or accelerator pedal during normal driving, and also receives plenty of steering assistance from the Steering Pilot – even on moderate bends.at speeds up to 130 km/h, as if in a swarm, the system can continue to actively help with the steering by taking account of surrounding vehicles and parallel structures, even if the lane markings are unclear or non-existent, e.g.at road works. The system therefore makes driving much easier, especially in traffic jams or heavy congestion. The extended restarting function greatly reduces driver stress, as it allows automatic moving-off within 30 seconds after stopping on motorways or major highways, thanks to DISTRONIC distance control. As the latest generation of the front radar is heated, this additionally increases the availability of DISTRONIC distance control, especially in wintry conditions.
Further innovation designed to relieve stress: in combination with COMAND Online, the selectable subfunction Speed Limit Pilot can autonomously adjust the vehicle's speed via DISTRONIC distance control in response to camera-detected speed limits, including gantries and signs at roadworks, or speed limits logged in the navigation system, e.g. 50 km/h in built-up areas or 100 km/h on country roads.
The impressive innovations amongst the assistance systems include Active Lane Change Assist.This radar and camera-based assistance system assists the driver when changing lanes on multi-lane roads, and can steer the vehicle into the lane selected by the driver – when overtaking, for example. Once the driver has activated the indicators for at least two seconds, Active Lane Change Assist helps the driver to steer into the adjacent lane if it detects that the lane is unoccupied.
Active Emergency Stop Assist can brake the vehicle to a standstill in its lane if it detects that the driver is permanently not taking control while on the move. If there is no steering wheel movement over a longer period when the Steering Pilot is activated, the system gives the driver a visual and audible prompt to place his/her hands on the wheel. If, after being repeatedly warned, the driver fails to react by steering, accelerating, braking or pressing a touch control button, the vehicle safely decelerates to a standstill in its lane and warns the traffic behind using the hazard warning flashers.
Active Brake Assist with cross-traffic function: compared with the standard version, it offers extended speed thresholds with regard to vehicles and pedestrians. It is also able to recognise crossing traffic moving at a maximum of half the car's own speed on junctions, and brake autonomously if the driver fails to react. The assistant can now also recognise hazardous situations at the end of traffic tailbacks where there is no room for evasive action, and brake autonomously much sooner in such situations. Consequently, it is possible to completely avoid accidents at speeds up to 100 km/h or substantially reduce the severity of accidents at speeds above this level.
Evasive Steering Assist: this system is the ideal complement to the pedestrian detection function of Active Brake Assist. If the driver deliberately or instinctively initiates an evasive manoeuvre in a hazardous situation, this function can add precisely calculated steering torque to support the movement of the steering wheel. This helps the driver to avoid the pedestrian in a controlled manner while subsequently facilitating the straightening-up of the vehicle to allow the situation to be negotiated safely.
Read more : http://media.daimler.com/marsMediaSite/en/instance/ko/Intelligent-Drive-Next-generation-driving-assistance-systems.xhtml?oid=15906070
06 décembre 2017
RANKED: The 18 companies most likely to get self-driving cars on the road first
Lyft announced Wednesday that it will team up with Ford on self-driving cars, the latest addition to a growing list of partners.
The news shows how rapidly the self-driving-car space is shaping up. With so many players in the space, companies are exploring new tactics to get their product to market first.
We decided to take a step back and see where each company stands in the race to make robot cars a reality.
Navigant Research assessed all the self-driving-car players and released a leadership grid in April showing who is most poised to bring Level 2, Level 3, and Level 4 self-driving cars to market in the next decade.
Companies on the Leadership Grid were assessed on 10 criteria: vision; go-to-market strategy; partners; production strategy; technology; product capability; sales, marketing & distribution; product quality and reliability; product portfolio; staying power. The companies were then given an overall score out of 100 based on their performance in each category.
read more : http://www.businessinsider.fr/us/the-companies-most-likely-to-get-driverless-cars-on-the-road-first-2017-4/
05 décembre 2017
Uber Is Making a $1 Billion Bet on Owning a Fleet of Driverless Cars
The ride-hailer's business model is about to change beyond recognition. Reuters reports that Uber has entered an agreement with Volvo to buy as many as 24,000 of its XC90 SUVs—which it currently uses for testing—between 2019 and 2021. Those vehicles will have Uber's own self-driving technology added to them, which is currently developed in-house by the firm's Advanced Technologies Group.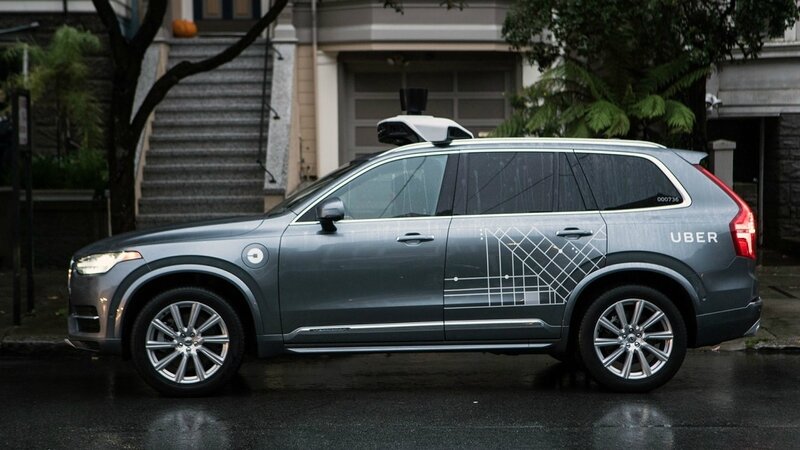 With a list price of around $50,000 per vehicle, an entire fleet of 24,000 XC90s would be worth around $1.2 billion. No financial details about the deal have been released, though it's likely that Uber will be receiving a healthy discount. Even so, if the ride-hailer does go ahead and buy all 24,000 vehicles, its investment could easily be around the $1 billion mark. That obviously ignores the cost of the autonomous hardware, such as lidar sensors and cameras, and the R&D costs poured into development. That will end up dwarfing the cost of the vehicles themselves.
Read more : https://www.technologyreview.com/the-download/609527/uber-is-making-a-1-billion-bet-on-owning-a-fleet-of-driverless-cars/
04 décembre 2017
Waymo, the self-driving car project launched by Google, spent last week showing off the company's autonomous vehicles to reporters. Now, Waymo said Tuesday, it's deploying driverless cars for testing in Phoenix as part of a pilot program. Cars without actual people in the driver seat. Driving people around. It's wild to watch.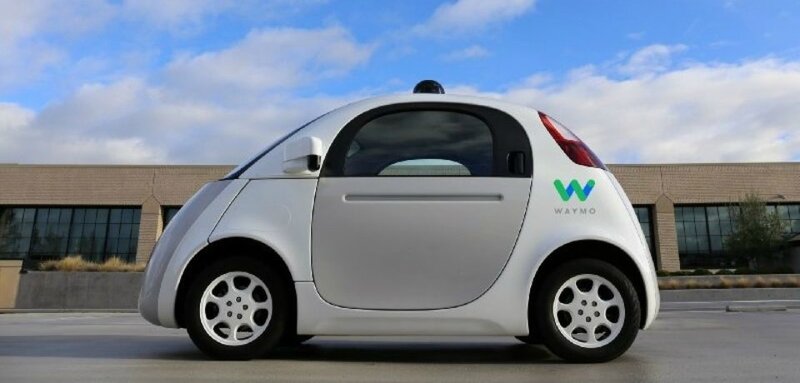 Read more : https://jalopnik.com/waymo-is-launching-a-fleet-of-actual-driverless-cars-in-1820217901
03 décembre 2017
The foundational system challenges of the connected car
What, precisely, is a 'connected car'? Essentially, it can be defined as anything related to infotainment, telematics, ADAS, autonomous driving, cyber security, OTA, eHorizon, car2X, Cloud, and back-end.
At the component level, the technology and software for the connected car and, specifically, for ADAS and autonomous driving, is becoming increasingly sophisticated and robust. But engineers working on algorithms and sensor fusion software still have plenty of work to do before it will be reliable and robust enough to handle the thousands of use cases that the real world will throw at it. The same can be said for most of the other technologies (both hardware and software, and both inside and outside of the vehicle) that are used by the connected car. Both industry and the press focus sharply on the significant advances and new possibilities that these technologies present.
However, the underlying foundation needed for the connected vehicle to truly function and operate at its full and intended potential often takes a back seat. This is because, to date, the industry has largely focused on individual components rather than the system as a whole…it focuses on the puzzle pieces instead of the bigger picture. Critical system design processes, such as robust and thorough component and system specifications and requirements, do not receive enough attention.
The OEMs face many challenges with connected vehicle components and systems in both current and next-generation programmes. One important takeaway has been that, from the design to integration and eventual validation for a connected vehicle, a key ingredient to ending the process with a robust and reliable end-to-end system is that the entire lifecycle of the programme needs to be managed and viewed through a connected system thinking mentality and process. The individual pieces of a telematics system or an autonomous vehicle need to be designed from the ground up, with connected system thinking. Otherwise, thousands of small components comprising the system, often provided by a large number of suppliers, will result in an end product that does not meet consumer expectations and may not even function properly, not to mention a poor customer experience.
Connected thinking
When we send a simple text message we rarely think of the complex foundational infrastructure for this process, despite the knowledge that such a message must pass through numerous technologies and interfaces. The car industry often seems to underestimate the tremendous complexity that makes up the connected vehicle ecosystem. Infotainment, telematics, ADAS, autonomous driving, cyber security, OTA, eHorizon, Car2X, the Cloud, back-ends, and many other technologies are all interconnected with different (new and legacy) systems from various suppliers that, combined, add up to thousands of interfaces that all need to communicate reliably during normal and high-stress vehicle conditions in order to be considered safe and reliable. Before applications are designed and added to a vehicle, an adequate connected vehicle system foundation must be in place.
read more : https://automotivemegatrends.com/foundational-system-challenges-connected-car/
02 décembre 2017
Chinese ADAS Companies Rise, Striving To Catch Up With Mobileye
The products tested for benchmarking this time are aftermarket products. In Liu's opinion, the aftermarket sector would be a better realm to kickstart the business since it spares the company from the complicated pre-market automobile R&D process.
Mobileye achieved a very competitive revenue volume in the aftermarket sector in Q3 this year and MINIEYE is hoping to set a disruptive pricing for its products so as to ensure a cash flow in time. After showing its products to the public in late 2016, MINIEYE has received groups of orders from the aftermarket sector. Liu Guoqing revealed to TMTpost that the final pricing would be around ¥2000-¥3000 and the aftermarket products equivalent to Mobileye's could be priced at up to ¥10,000.
Aftermarket products include gadgets that are common in the market like automobile data recorders with ADAS features, rearview mirrors, HUD etc. These products can achieve some functions but lack response speed and full functions. In addition to that, auto makers tend to push away aftermarket products by installing many protection measures to keep aftermarket product providers from breaching the internal data protocol of the cars. This results in the fact that it's hard for aftermarket products to have access to the data inside the car, which keeps the car from becoming truly intelligent.
Of course, MINIEYE wants to do so much more than that. As a ADAS technology provider, MINIEYE has to cooperate closely with auto makers in order to get a share of the greater autonomous driving market. The startup would need to penetrate the pre-market sector and deal with the protocols of the cars to achieve data flow and intelligence.
Aftermarket products generate cash flow, but MINIEYE has been focusing on the premarket sector. It's learned that MINIEYE has signed a technology development contract with General Motors and is teaming up with Xiaopeng on vision sensing. On the recent symposium MINIEYE also formed a partnership with Wanxiang Tech to develop AEB technology. The pair's product will be put into mass production in 2018.
This startup aims to find itself a place in the ADAS technology solution market, which is very ambitious.
Whether it's for autonomous driving or ADAS, the sensors are the crucial part. There are two sensor solution: One is lidar, the other is vision sensor, which is the realm that ADAS companies like MINIEYE belong to. And these companies mainly adopt the camera-based solution.
Google and Baidu on the other hand adopt the lidar solution, which is less affected by the weather but much more costly. And high cost means more difficult to be mass produced. TMTpost found that a 64E lidar cost around ¥700,000. Compared with that, cameras are so much cheaper. Camera sensors also have some advantages in image, figure, and sign recognition.
A group of ADAS teams in China saw the potential and entered the market with low-cost camera solution. For example, we have SmarterEye and JMADAS etc. But we don't have any company that entered the market through the premarket sector. Premarket products have longer R&D period and require more coordination, making it a harder field to crack. And more importantly, overseas component giants have monopolized this market.
The benchmark results show MINIEYE's alarm rate has reached Mobileye's 95%. So is it possible that it can penetrate the premarket sector in China?
"GEELY is an independent brand and we would like to adopt local providers' technologies. As many might know we are still mainly using products from overseas. They are still trying to understand our demand,"Liu Weiguo, president of GEELY Research Center said. "We are developing fast, and we do need local providers' products. But it doesn't mean we reject products from big brands. It really depends on whether the products meet our demands."
MINIEYE's founder Liu Guoqing believed that their shot lies in the fact that there isn't any local company in China that focuses on the ADAS premarket sector. But we can't overlook the fact that Chinese brands find it hard to import ADAS technologies due to the limitations presented by the pricing strategy.
"Many Chinese brands' cars are around ¥100,000. And within this price range, ADAS would mean a big cost jump," Chen Chaozhuo, China-Sweden Traffic Security Center's director Chen Chaozhuo, told TMTpost.
Considered the cost structure, some car makers would also go for the batch purchase approach when it comes to ADAS for some high-end car models. And this market is monopolized by overseas companies. The largest car component provider BOSCH made a revenue of 70.6 billion euros last year, with its automobile accessories taking up about 60% of the revenue. BOSCH itself also has its own ADAS solution and its dual camera solution is also competitive in some other ways when compared with the mainstream single camera solution.
Aside from that, MINIEYE's benchmarking rival Mobileye has been around for years. Founded in 1999, Mobileye now accounts for over 90% of the global market share and has partnered with many component giants, including BOSCH's nemesis Delphi. Delphi revealed to TMTpost that they won't consider low-cost technology providers in the short run considered the safety of ECU technology.
Furthermore, MINIEYE and Mobileye both adopt single camera solution, which is better at sensing distance and easier to produce. However, such solution requires model building and data accumulation to work. That's where Mobileye's years of experience and accumulation comes in handy as it has formed an enormous data base. Additionally, Mobileye's self-developed processing chip has a rather competitive pricing. According to Tang Rui from Congmu Tech, the cost of Mobileye's chip is around only $30.
Read more : http://www.tmtpost.com/2552514.html