23 avril 2017
Newsletter of NEXYAD on real time risk assessment in car telematics with Safetynex
Headlines :
– New Rating of Nexyad by Early Metrics
– BIKER ANGEL Project selected for Government funding (FUI23)
– Conference on Machine Learning organized by SNCF
– Nexyad Paper at 1er European Conference on Connected and Automated Driving
– Meeting Mov'eo, Systematic and Cap Digital
– Nexyad has visited 6th "les Rencontres Flotauto"
– Nexyad in Media
– SafetyNex available on stores for testers (Apple and Google)
– Groupement ADAS welcomed New Member NIT New Imaging Technologies
– Articifial Vision Products of Nexyad *
read more : http://www.nexyad.net/news/Automotive_Transportation-Newsletter_16-01.pdf
22 avril 2017
Telematics trends in the UK
Usage of telematics is growing quickly in the UK, targeting young drivers and addressing some of the issues created by the new EU gender directive.
What is telematics insurance?
Telematics insurance requires the installation of a device on the vehicle, commonly called a "Black Box". This device communicates with on board instruments to monitor a series of parameters like hours of the day when the vehicle is driven, the distance driven, they type of roads where the car is driven and the speed of the vehicle during the journey.
Furthermore it can control more subjective aspects of the driving style, such as the accuracy of steering and the steering angles, as well as the ability to avoid sudden accelerations or decelerations.
In case of an accident the "Black Box" can also register crucial data about the car in the accident such as direction, speed, vehicle position and collision angle.
Re-launching telematics insurance in UK
Telematics is anything but new from a technical point of view – Progressive Auto Insurance in the USA and Norwich Union in the UK commercially implemented telematics back in the early 2000's.
At that time the installation cost of the device and its complexity limited the success of telematics and it was only marketed as a niche product targeting very low mileage users. Marketing focused only on two aspects: recording total mileage and collecting key data in case of an accident (similar to the function that black boxes have on airplanes).
Read more : https://www.the-digital-insurer.com/telematics-insurance-uk/
21 avril 2017
Embraced as one of the most significant technological breakthroughs in recent years, V2V is expected to improve the safety of our roads by allowing cars to communicate details like speed and GPS position to one another to help drivers avoid accidents.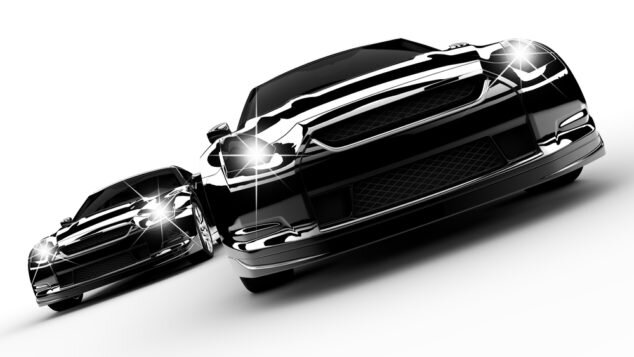 In December of 2016, the U.S. Department of Transportation (DoT) proposed a new regulation that would require new vehicles to be equipped with vehicle-to-vehicle, or V2V, communications.V2V is crash-mitigation technology that relies on the transmission of high volumes of data between vehicles that alert drivers of obscured road hazards. The DoT projects V2V systems to prevent "hundreds of thousands of crashes every year." Their proposal aims to standardise the format and deployment of V2V transmissions, which will enable manufacturers to efficiently spur the growth of equipped vehicles at critical mass.
Although the proposal is still being moulded and finalised, Anthony Foxx, the Secretary of Transportation, estimated its implementation to go into effect around 2019, allowing manufacturers to phase in their entire fleet by 2023. As V2V communication shows promise to revolutionise motor vehicle safety, here are some things everyone should know about its technology and how it'll impact the driving experience as we know it.
How V2V works
V2V systems will use dedicated short-range communications (DSRC), which are two-way wireless channels that enable V2V-equipped cars to communicate with each other at roughly 300 meters, and whose broadcast updates 10 times per second. DSRCs accrue and share basic safety messages (BSMs) about a vehicle's speed, direction, braking status, and position, to determine whether an alert needs to be sent to the driver.
DSRCs will operate in the 75 MHz band—of which the FCC has apportioned a spectrum of 5.9 GHz—to provide a clean, unrestricted communication environment.
According to the DoT, once the technology is implemented, V2V will employ 360-degree situational awareness. This will give vehicles a vivid, panoramic view of environmental conditions unfolding around them. With dynamic BSMs, connected cars can better pinpoint dangers and warn drivers if a collision is imminent.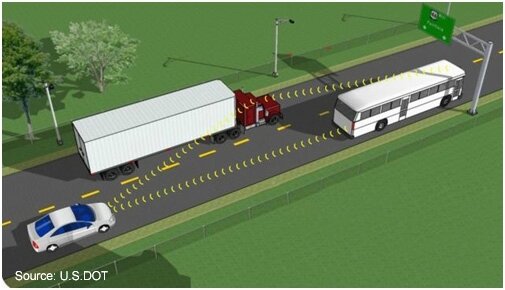 How V2V will revolutionise safety
The two most prominent safety applications in the works are intersection movement assist (IMA), which warns drivers of unsafe intersections (i.e. a car runs a red light), and left turn assist (LTA), which helps drivers avoid collisions during an unprotected left turn across traffic.According to the National Highway Transportation Safety Association (NHTSA), both IMA and LTA alone could reduce crashes, injuries, and fatalities by about 50% on average.
Additionally, V2V could boost the efficiency and accuracy of existing on-board systems, including:
Emergency electronic brake light (alerts drivers of abrupt deceleration ahead).
Forward collision warning (imminent threats ahead)
Blind spot/lane change warning (alerts during unsafe lane changes).
Do-not-pass warning (warns drivers when not to make a passing maneuver)
Vehicle turning right in front of bus warning.
The DoT also says the technology will factor in personal privacy—no sensitive information about the driver or car will be exposed or transmitted via BSMs. Further, the NHTSA is prioritising cyber-security measures to ensure transmitted BSMs are adequately safeguarded against would-be hackers and that drivers receive security software updates.Vehicle-to-infrastructure communicationTo embolden crash-avoidance efforts by advancing V2V, the DoT also announced in mid-January of this year their vehicle-to-infrastructure (V2I) communications guidance, which will facilitate the high-octane exchange of data between not only vehicles, but also vehicles and aspects of road infrastructure. This will likely include traffic lights, roadside equipment, intersections, interchanges, gas stations, and much more.On top of reducing collisions with other vehicles, V2I communications will support safety applications, such as:
Warning drivers about congestion, accidents, slippery patches of road, sharp turns, etc.
Merging assist.
Intersection safety.
Alerting drivers if they veer too close to the road's edge.
In addition to which, V2I technology shows promise to significantly bolster traffic efficiency by notifying drivers about existing traffic jams, impending traffic jams, dynamic traffic light control, connected navigation, and more.Of course, many might be wondering why a federal mandate is in the works, considering technological advancements are already underway. Much like existing car safety protocols, the government wants to standardise the "language" around BSMs, to ensure all vehicles properly retrieve and transmit communications.Not only that—the government feels that V2V technology is progressing too slowly. "Without government action," the proposal states, "these challenges could prevent this promising safety technology from achieving sufficiently widespread use throughout the vehicle fleet to achieve these benefits."The overarching theme behind the proposal? Expediting advancements to ensure our roads are monumentally safer sooner, rather than later.
Source : http://www.information-age.com/slack-messenger-adapting-next-inbox-123465734/
Driverless cars could turn the UK into Europe's leader in autos – but only if we de-regulate first
A fake suburb in Florida, complete with sidewalks, shops and parents out with their children. Huge chunks of highway given over to testing new types of machine. Tweaks to the law to get rid of side mirrors, and to allow drivers to watch a film while they are out for a spin in their new car.
It may sound like the stuff of sci-fi. But in fact, these are all measures that individual American states have taken in the last few months to try and capture a slice on what may well prove to be the biggest industry of the coming decade – the driverless car.
This country should learn a trick from that. We have already made some decent first steps towards easing the regulations that stand in the way of a flourishing new industry. But we should be doing a lot more. Why? Because we already have a surprisingly successful car industry.
20 avril 2017
Automotive Technology and Human Factors Research: Past, Present, and Future
This paper reviews the history of automotive technology development and human factors research, largely by decade, since the inception of the automobile. The human factors aspects were classified into primary driving task aspects (controls, displays, and visibility), driver workspace (seating and packaging, vibration, comfort, and climate), driver's condition (fatigue and impairment), crash injury, advanced driver-assistance systems, external communication access, and driving behavior. For each era, the paper describes the SAE and ISO standards developed, the major organizations and conferences established, the major news stories affecting vehicle safety, and the general social context. The paper ends with a discussion of what can be learned from this historical review and the major issues to be addressed. A major contribution of this paper is more than 180 references that represent the foundation of automotive human factors, which should be considered core knowledge and should be familiar to those in the profession.
Read more : https://www.hindawi.com/journals/ijvt/2013/526180/
19 avril 2017
Trends influencing ADAS market in near future
Technavio's latest report on the global automotive advanced driver assistance system (ADAS) market provides an analysis on the most important trends expected to impact the market outlook from 2016-2020. Technavio defines an emerging trend as a factor that has the potential to significantly impact the market and contribute to its growth or decline.
Siddharth Jaiswal, a lead analyst from Technavio, specializing in research on automotive electronics sector, says,
"One of the core drivers behind the global ADAS market is the rising incidence of road fatalities, which have been growing in recent years, especially in emerging economies. This has made vehicle users more aware about the concept of safety and created a new avenue for automakers to introduce additional features in the already electronically saturated vehicular space."
The top three emerging trends driving the global ADAS market according to Technavio automotive research analysts are:
. Gesture-based interfaces
. Thought control and biometrics
. Driver state monitoring
Read more at http://telematicswire.net/trends-influencing-adas-market-in-near-future/#rdubLTcK8t0m1WDd.99
18 avril 2017
TRANSPOLIS produces and markets some news measuring devices : the APTS sensors, developped by IFSTTAR (the French Institute of Science and Technologies in Transports, Land Development and Grid). Since april, the company has found a new distributor for these sensors : FITPACIFIC.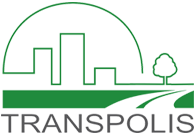 The APTS sensors have been created for dummy serie "Q-Dummies" that represents child between 1 and 10 years old. Vertically implanted in pairs in the abdomen of the dummy, they are the essential tool for the assessment of abdominal injuries that can happen during the bump trail of restraint system for child :
APTS30 : sensors with a diameter of 30mm for the abdomen of Q1/1.5 dummy
APTS40 : sensors with a diameter of 40mm for the abdomen of Q3 and Q6 dummies
APTS50 : sensors with a diameter of 50mm for the abdomen of Q10 dummy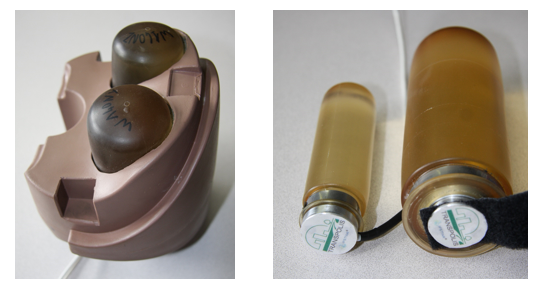 As part of the new regulation ECE R129 (which will replace the ECE R44/04), this new instrumentation is indispensable. Some companies such as DOREL JUVENILE or organizations like the ADAC are already using these sensors.
More informations here (in French) :
http://www.transpolis.fr/n/prestations/essai/VEHICULES-ET-SECURITE-DU-PASSAGER/Capteurs-abdomen-pour-Q1-a-Q10-i460.html
ADAS for motorbikes : Saferider
European statistics show that Powered-Two-Wheelers (PTW) road accidents are extremely high. During the last decade, ADVANCED DRIVER ASSISTANCE SYSTEMS (ADAS) and IN-VEHICLE INFORMATION SYSTEMS (IVIS) development is one of the main research areas of the automotive industry. However, the application of such technologies in motorcycles and even clean motorbikes (electric) is currently lacking behind and should be undoubtedly studied further. Therefore the aim of SAFERIDER is to study the potential of ADAS/IVIS integration on motorcycles for riders comfort and safety. ADAS consequently become ADVANCED RIDER ASSISTANCE SYSTEMS (ARAS) and IVIS become ON BIKE INFORMATION SYSTEMS (OBIS). [ more ]
Latest News
Final Event and Demonstration of SAFERIDER Results
The SAFERIDER project presented and demonstrated the project results on November 5th in Birmingham (England) on MIRA premises and test track. Public and press were invited to see the latest technology and developments in motorcycle active safety systems!


Read more : http://www.saferider-eu.org/
17 avril 2017
Newspapers write about the connected car solution for fleet and insurers : SafetyNex (by NEXYAD)
BIKER ANGEL : le projet R&D collaboratif reçoit le financement du FUI – Régions
16 avril 2017
Beeping ADAS: Reflexive effect on drivers' behavior
Advanced driver assistance systems (ADAS) are designed to assist individuals while they are at the wheel of a motor vehicle. Many ADAS emit acoustic signals when parameters such as drivers' maintained speed exceed given thresholds. This study examines the early and late effects on lane keeping and speed maintenance produced by both the onset of and prolonged exposure to a continuous beep like those emitted by ADAS. While driving a simulator along a straight road section, participants were presented with a single, continuous beep and its effect on drivers' behavior was investigated. The findings show that the abrupt onset of beeping startles drivers, causing them to take their foot off the accelerator and, momentarily, deviate from the correct trajectory within the lane. This behavior is to be considered particularly dangerous, since ADAS are designed to beep when driving conditions become critical, i.e., precisely when drivers should not be distracted and should concentrate on the driving task. In response to this disturbance, drivers are observed to execute corrective behavior, i.e., braking, in order to regain control of their vehicle. These results support the idea that the abrupt onset of an acoustic stimulus like those emitted by ADAS can potentially disrupt driving. Researchers and car manufacturers should therefore consider this aspect of in-car technology interactions when designing new ADAS.
Read more : Publication (PDF): Beeping ADAS: Reflexive effect on drivers' behavior. Available from: https://www.researchgate.net/publication/262641896_Beeping_ADAS_Reflexive_effect_on_drivers'_behavior [accessed Apr 11, 2017].