23 mars 2019
Australian miner Fortescue says two driverless trucks involved in low-speed incident
Australian iron ore miner Fortescue said on Friday that one of its driverless trucks, traveling at low speed, ran into another that was parked at its remote Western Australian operations in an incident earlier this week.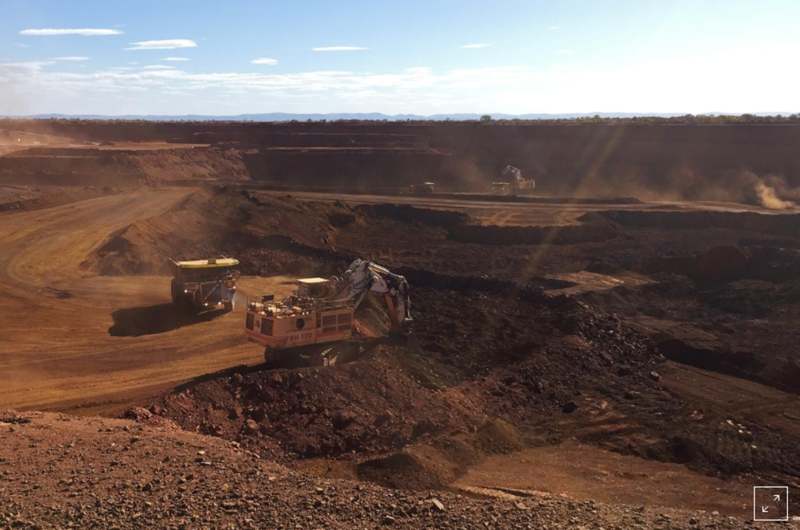 The miner said in a statement that no one was hurt or at risk of being injured in the Feb. 11 incident. Fortescue is retrofitting 100 huge mining trucks with autonomous haulage systems (AHS) at its remote Chichester hub, aiming to more than double its self-driving fleet.
"This was not the result of any failure of the autonomous system," Fortescue Chief Executive Elizabeth Gaines said in the statement. The miner is conducting a full investigation into the incident and expects that to conclude in the near future.
Read more : https://www.reuters.com/article/us-australia-fortescue-autonomous/australian-miner-fortescue-says-two-driverless-trucks-involved-in-low-speed-incident-idUSKCN1Q408G
22 mars 2019
Recent winter weather-related accidents should serve as a cautionary tale
The sheer number of car accidents in Michigan this week should be a reminder to us all that we need to exercise great caution when driving in the winter
Throughout this past week, Michigan has been hammered with ice, snow, and dangerously low temperatures. Winter has certainly returned to our state. Unfortunately, with the weather being as hazardous as it's been, we have heard countless reports of weather-related auto accidents. In fact, if you've not heard by now, today there was a massive, 100+ vehicle pileup on I-94 by Battle Creek, which included 50 semi-trucks. This incident has affected I-94 in both directions. There are also reports of another significant, multi-vehicle pileup on US-23 south of Ann Arbor.
Car and semi-truck accidents, in ideal weather and road conditions, may present their own complications for various reasons when it comes to determining how an accident happened and gathering and preserving evidence about the collision. Imagine what must happen when there's ice and/or snow covering the roadway? Or, when an accident happens in the midst of whiteout and blizzard conditions during a snowstorm, which may have happened during these pileups today? When it comes down to it, in those conditions it could be incredibly difficult to tell how much room vehicles are leaving when following those before them. In whiteout conditions, by the time you realize that something is stopped in front of you, it might be too late for you to avoid them. If you manage to swerve to avoid them in time, you may lose traction on the slippery road and collide into something else. If semi-trucks are involved, there might be additional considerations to take into account, as investigations into the drivers, the trucks themselves, and the conditions under which they were driving may be performed not only by law enforcement officials who respond to the scene, but by the trucking company itself.
As we mentioned before, getting the full picture of what happened may be difficult. Weather and other factors may make determining who was negligenta more time-consuming, complicated task. While Michigan is a "no-fault" state for the purposes of receiving medical benefits for the treatment of injuries sustained in a motor vehicle accident (among other no-fault PIP benefits), fault may be a factor if pursuing a liability (or tort) claim against the at-fault driver for either excess economic loss or noneconomic loss damages.
Read more : https://autonofaultlaw.com/i-94-pile-up-michigan/
21 mars 2019
ADAS Benchmarking Hits Market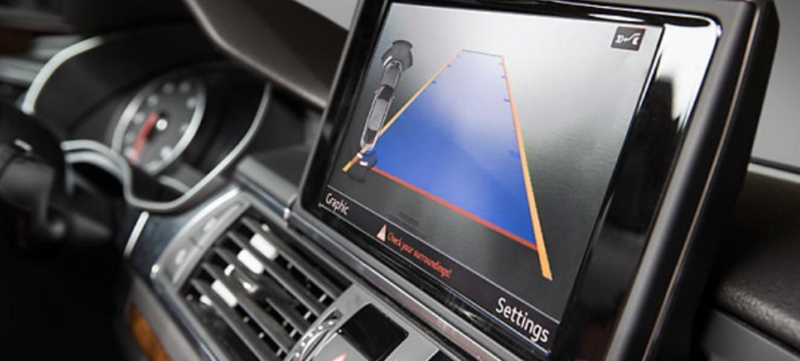 Automotive chip companies talk about system-on-chips designed for Advanced Driving Assistance Systems all the time.
But how can the rest of us — reporters, analysts and most important, carmakers — tell one ADAS SoC from another?
Truth is, we can't. The absence of scientific tools and benchmarks leaves little choice but to take the vendor's word for it. Or we rely on such imperfect measures as trillion operations per second (TOPS) to compare Intel/Mobileye's EyeQ5 with Nvidia's Xavier, which is probably a bum steer.
About a month ago, EEMBC, an industry consortium that develops benchmarks for embedded hardware, rolled out "ADASMark," an autonomous driving benchmark suite, which is now available for licensing.
The new tool suite, according to EEMBC, is designed to help tier ones and carmakers to optimize their use of compute resources ranging from CPU to GPU and hardware accelerators when they design their own ADAS systems.
Mike Demler, a senior analyst at The Linley Group, welcomed ADASMark, noting, "It's good to see that this is not just an abstract performance metric, but they used real workloads." Demler said that participation from AU-Zone Technologies — a Calgary-based engineering design services company — and chip vendors such as NXP Semiconductors and Texas Instruments made EEMBC's test more meaningful than, for example, Baidu's generic DeepBench.
It's all about frameworks
EE Times caught up with Peter Torelli, EEMBC president and CTO, to ask about challenges automakers face as they set out to design highly automated vehicles.
Read more : https://www.eetindia.co.in/news/article/18090403-adas-benchmarking-hits-market
20 mars 2019
Who is responsible when a self-driving car kills someone?
An Uber-owned Volvo in autonomous mode struck and killed a pedestrian. The vehicle had a human driver behind the wheel when the tragedy occurred.
This incident brings a sudden urgency to the moral quandary that ethicists have been discussing since before self-driving cars were a reality: Whose fault was this death?
Read more : https://mashable.com/2018/03/22/self-driving-car-fatality-uber-liability/?europe=true#L.5xeH1O7Pqk
19 mars 2019
HIGH LEVEL FUNCTIONAL SPECIFICATION OF A SELF-DRIVING VEHICLE (POINT TO POINT, ANY DESTINATION) : WHAT ABOUT DRIVING RISK ?
A general usage self-Driving vehicle is an object that picks you at a point A (that may be anywhere) and takes you to a point B (that may be any reachable point from A), as fast as possible, in comfort and safety.
And that's it (main features).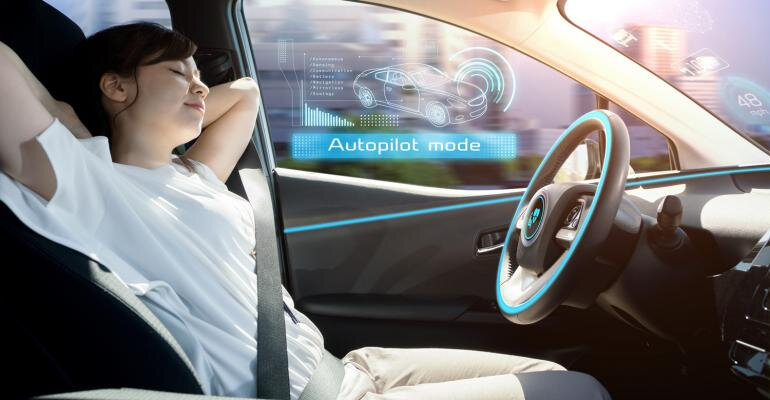 Now let's see each feature :
a . as far as possible : it is the actual efficiency of transportation, as mobility is a key element of Economy
b . comfort : it is the fact that the travel is enjoyable
c . safety of Driving : risk of road accident is few because the vehicle controls the Driving risk that it takes.
Note : we consider that the object in itself is already safe (functional safety already solved).
How to control (onboard in real time to act on driving behaviour and also in a backoffice to validate the AD system) those 3 items ?
a . chronometer, speed measurement
b . score of comfort : noise, vibration, user friendly HMI that cancels stress (infotainment), entertainment, … measured with simple or innovative technologies (positive emotion detection, ...). to read more : https://whatsnext.nuance.com/connected-living/emotion-detection-study-results/
c . score of Driving risk (in terms of ROAD safety) that the vehicle is taking while Driving : it already exists and it is the module SafetyNex, developed by NEXYAD (validation on 50 million km). This gives a clue about how SafetyNex is used by Tier One Companies for their AD system. To read more : https://nexyad.net/Automotive-Transportation/NEXYAD_SafetyNex.pdf
This approach of measuring onboard in real time the 3 main features of a self-driving vehicle is now technically possible and may change completely the deployment of autonomous driving systems (AD systems) : if you know that the vehicle is fast, comfortable and that it drives well (like an experienced professional human driver would drive), you will be glad to use it !
18 mars 2019
Truck, Automobile and Motorcycle Collisions
Because of our extensive knowledge and expertise in the field of how vehicles should perform in a wreck, we are also uniquely qualified to assist those individuals who have suffered catastrophic loss due to the negligence of another driver. The majority of the litigation in this area involves a collision between a commercial motor vehicle and one or more passenger cars. Accordingly, much of the information contained within this portion of our site is devoted to providing information about commercial motor vehicles, the rules pertaining to the drivers of commercial motor vehicles and the devastation these big trucks can cause.
Due to size disparities and the basic laws of physics, any collision between a commercial truck and a passenger car is likely to result in serious injuries and significant property damage.
The trucking industry is governed by a web of different local, state, and federal rules and regulations. When a collision occurs and innocent people are injured or killed as the result of a trucking company's or truck driver's negligence, having an attorney with extensive experience handling truck accidents — someone who knows the rules and regulations — can make a tremendous difference in the outcome of your case.
At the law firm our lawyers are well-versed in trucking industry regulations and have used that knowledge to win record settlements and verdicts in numerous states across the country for previous clients. As an informational service to prospective clients, we have provided several articles below that are intended to give a general overview of truck accidents and some of the legal issues involved in these cases. For further information and answers to other questions, contact our law offices directly.
TRUCK ACCIDENTS – AN OVERVIEW
A traffic accident involving a large commercial truck, such as an 18-wheeler or semi truck, can have disastrous consequences. A typical fully loaded large commercial truck can weigh 80,000 pounds, while an average passenger automobile weighs approximately 3,000 pounds. Because of the sheer size of trucks, any collision between a commercial truck and another vehicle is likely to result in serious, even fatal, injuries.
If you or a loved one has been involved in an accident with a commercial truck, you may be entitled to recover compensation for your injuries by bringing a legal claim against the responsible parties. An experienced attorney can help determine whether you have a claim.
Read more : https://rousepc.com/practice-areas/catastrophic-loss/truck-automobile-and-motorcycle-collisions/
17 mars 2019
Road Safety Annual Report 2018
The IRTAD Road Safety Annual Report 2018 provides an overview of road safety performance for 32 countries. The report outlines the most recent road safety developments across IRTAD countries and comparative data for the main road safety indicators. It also offers detailed analysis by road user, age group and type of road. It describes the crash data collection process in IRTAD countries, the road safety strategies and targets in place and information on recent trends in speeding, drink-driving and other aspects of road user behaviour.
Access to stats for very country : https://www.itf-oecd.org/road-safety-annual-report-2018

16 mars 2019
How Far Can Driverless Cars Take Us?
Driverless cars and trucks—or autonomous vehicles (AV)—offer a tantalizing promise of safer and unclogged roadways. In 2017, 37,150 people died in accidents on America's roads, reports the National Highway Traffic Safety Administration, up sharply from 32,479 in 2011, and far worse per capita than anywhere else in the Western world. And the United States has ten of the 25 most congested cities globally, according to the Inrix transportation intelligence group. Cars that drive themselves could reduce crashes to a small fraction of today's totals, while moving people about more efficiently, in larger groups and at faster speeds.
For now, though, these positive outcomes remain speculative. Even as companies start deploying driverless cars on America's streets, no data exist yet on whether the vehicles are consistently safer than those with human drivers and, if so, under what circumstances. The safety of driverless cars will depend in part on policies adopted by federal, state, and local officials—just as speed limits help keep human drivers from inflicting carnage.
Autonomous vehicles pose a particular challenge for dense cities like New York, which have always had an uneasy relationship with the automobile. But if cities handle the introduction of this new technology right, the potential payoff won't just be improved street safety; it will be an improved quality of life for everyone—by car, on foot, or on bikes.
As it has done with many recent technological advances, America's military ignited the autonomous-vehicle revolution. Back in 2000, Congress directed the Defense Department to set a goal that "by 2015, one-third of the operational ground-combat vehicles" would be unmanned. Following the directive, the Pentagon's Defense Research Projects Agency, DARPA, began holding contests for driverless vehicles, which would be raced by their private-sector and academic sponsors across the Nevada desert for prize money.
The technology advanced so quickly that, in 2007, DARPA "made it an urban challenge," Ryan Chin, CEO of Optimus Ride, a Cambridge, Massachusetts–based software company, recently told an Urban Land Institute New York conference. The military had AV teams compete in a mocked-up suburban environment, awarding points for their vehicles' ability to follow California traffic rules. "Most self-driving vehicle companies around today can be traced back to the teams involved in this challenge," Chin observed.
Yet confusion remains over exactly what AV tech can do today. At a think-tank gathering held before the Washington (D.C.) Auto Show in January, Talal Al Kaissi, a representative of the United Arab Emirates, got car wonks buzzing when he announced (perhaps jokingly) that he had set his Tesla to autopilot and let the car drive him to the conference, while he wrote his presentation. Bryan Reimer, associate director of the New England University Transportation Center at MIT, is more circumspect. Autonomous vehicles won't be street-ready in "the next 12 months," he says, but it won't take "a thousand years, either." Standard and Poor's predicts that driverless cars will make up a 2 percent to 30 percent share of vehicle sales by 2030.
An autonomous vehicle relies on external sensors—camera, radar, and laser-based lidar—to "see" what's around it. Digital maps guide it. Massive processing power enables the car to "decide" instantly what to do with all the millions of data inputs—how it should respond, that is, to what's going on around it. The technology is fast-evolving. Each vehicle "learns" as it drives; as research and development accelerate, the learning process does, too. Waymo, the driverless-car arm of Alphabet, took six years to complete its first 1 million driverless miles, which happened late last year. It took just three months, in early 2018, to reach 5 million miles, and as of mid-2018, the company has logged 6 million.
Read more : https://www.city-journal.org/driverless-cars-16034.html
15 mars 2019
Can in-vehicle technologies help improve driver safety for seniors?
The University of Iowa Aging Mind and Brain Initiative (AMBI) will partner with Toyota Collaborative Safety Research Center (CSRC) to study how older drivers interact with in-vehicle technology that's designed to help improve driver safety.
These technologies, including advanced driving assistance systems (ADAS), aim to help improve car safety by assisting drivers with various aspects of driving, including navigation and wayfinding, handling the car, and negotiating traffic situations.
The UI team will explore whether these systems help older drivers who may be at risk of impaired driving because of declines in attention, cognitive skills, and reaction time that can occur as we age.
Read more : https://now.uiowa.edu/2012/09/can-vehicle-technologies-help-improve-driver-safety-seniors
14 mars 2019
V2X communications – LTE versus DSRC
With all the hype surrounding self-driving vehicles based on artificial intelligence (AI), image recognition and sophisticated sensors, it is easy to forget about another important interrelated technology that also promises to help revolutionise driving. It is, in fact, destined to be a critical factor in making autonomous vehicles a reality. Known by the acronym V2X, it covers both vehicle-to-vehicle (V2V) and vehicle-to-infrastructure (V2I) communications.
V2X refers broadly to a set of standards and technologies that will allow vehicles to interact with public roads and other road users - not necessarily by having to rely on use of cutting-edge electronics hardware, but potentially via tried and tested networking protocols and technologies. Despite its relative simplicity, V2X makes a multitude of interesting applications possible, including higher degrees of driving assistance, more efficient road usage and collision avoidance.
For many years, the leaders of the V2X pack have been the US-developed dedicated short-range communications (DSRC) and the European cooperative intelligent transport systems (C-ITS). The National Highway Traffic Safety Administration (NHTSA) is currently finalising a proposal to make V2X technology a mandatory feature of US vehicles, by perhaps as early as the 2020 timeframe, with DSRC expected to be the solution upon which it is based. However, while V2X has great potential, adoption and finalisation of dedicated regional V2X standards has been surprisingly sluggish, taking well over a decade already. It has been so slow in fact, that the mobile communications industry has recently seized the opportunity to aggressively push its own V2X standard, cellular-V2X (C-V2X).
Read more : https://www.eenewsautomotive.com/design-center/v2x-communications-lte-versus-dsrc-0