21 octobre 2017
USA ADAS Forecast
Some early Advanced Driver Assistance Systems (ADAS) were introduced during the 1990s. Despite being in the market for over two decades, ADAS has witnessed sluggish growth and still lacks significant market penetration. Some of the reasons can be attributed to the high sensor cost as well as OEMs being cautious about promoting benefits of such safety systems. In the USA, there is currently a mandate for fitment of just rearview cameras on all new vehicles from May 2018. However, the ADAS market is still primarily consumer driven. The Insurance Institute for Highway Safety (IIHS) has been involved in researching the potential safety benefits of such systems but it is still uncertain how this will impact ADAS market penetration. SBD has therefore prepared this report to understand at a regional level (USA) the differences in penetration for various types of ADAS and the technologies supporting these features. This report provides a deeper understanding by estimating the technology and feature penetrations at an OEM level.
Read more : https://www.sbdautomotive.com/files/sbd/pdfs/538ibusa-152.pdf
20 octobre 2017
Global Advanced Driver Assistance System (ADAS) for Commercial Vehicles Market - Forecast & Analysis, 2016 -2022 - Research and Markets
The automotive industry is growing at a rapid rate due to emerging technological innovation and entrance of low cost and compact size sensors. Moreover, these technologies are raising the overall demand for advanced driver assistance systems (ADAS) in commercial vehicles which allows autonomy to the vehicles and assist the driver in safe driving.
The market is estimated to reach $2.6 billion by 2022 at a CAGR of 10.6% through the forecast period. Emerging technologies, growing awareness about driver safety, and stringent automotive safety regulations are some of the reasons fueling the market growth. However, the market consists of some constraints such as high cost in installation, complexity in testing and validating, and consumer acceptance which are hampering its overall growth.
Factors such as allowing drivers to adjust the position of throttle, improving fuel economy of the vehicle, and offering comfortable driving irrespective of traffic flow is propelling the growth of ACC in commercial vehicle.
The analysis has identified that Europe was the maximum revenue generating segment in 2015, the reason being rising government regulation which has forced the OEMs to install the mandatory ADAS components in the commercial vehicles to gain the ratings. APAC is the fastest growing region in the market and the key revenue contributing countries in the region include China, Japan, Australia, and India.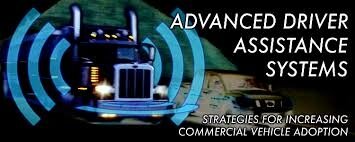 Read more : https://www.prnewswire.com/news-releases/global-advanced-driver-assistance-system-adas-for-commercial-vehicles-market---forecast--analysis-2016--2022---research-and-markets-300275801.html
19 octobre 2017
Aftermarket Add-Ons Will Make Any Car Smarter, for a Price
When we talk about driverless cars, we're often starting with the concept of a whole-package model — such as Google's now famous laser-and-sensor prototype — one that's already navigating selected routes in California. But there's another frontier in the technology-driven space of advanced driving systems, and it's starting to make inroads in the aftermarket.
Witness the emergence of add-ons such as Cruise Automation's RP-1 radar-based advanced driver assist system (ADAS) — it actually takes control of a conventional car in specific and limited ways — and also Safe Drive System's Premier system and anti-collision technology from Mobileye.
Read more : http://mashable.com/2014/08/05/aftermarket-driverless-car-technology/#x90lTJc2omqt
18 octobre 2017

'Personal Flying Machine', Backed By Google Co-Founder, On Sale This Year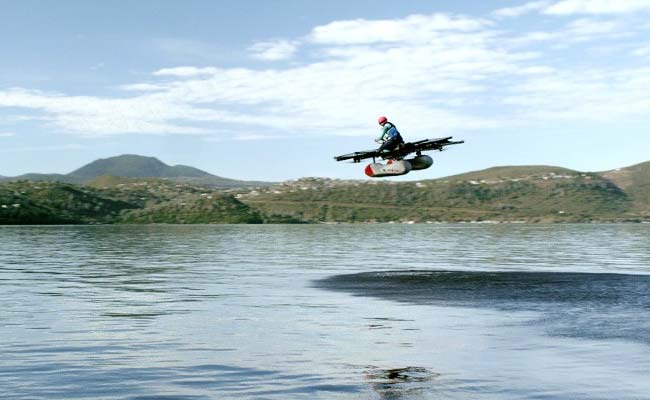 WASHINGTON: A Silicon Valley "flying car" start-up, Kitty Hawk, reportedly backed by Google co-founder Larry Page, released a video Monday of its airborne prototype and announced plans for deliveries of a "personal flying machine" this year. "Our mission is to make the dream of personal flight a reality. We believe when everyone has access to personal flight, a new, limitless world of opportunity will open up to them," said a statement on the website of the Kitty Hawk company, based in Google's home town of Mountain View, California.

"Today we're announcing our first prototype of The Flyer, a personal flying machine that will become available for sale by the end of 2017."

The video showed the single-seat aircraft -- with two pontoons and a spider web-like platform -- taking off from a lake at an undisclosed location and hovering above the water, where it is meant to be used.
Read more : https://www.ndtv.com/world-news/personal-flying-machine-maker-plans-deliveries-this-year-1685509
17 octobre 2017
ADAS glossary and how the 4 innovative modules of NEXYAD can simplify everything
NEXYAD has been developing 4 software modules (RoadNex, ObstaNex, VisiNex, SafetyNex) for ADAS and road safety applications. Those 4 modules are designed to be deployed in series :
. smartphones
. aftermarket ADAS
. telematics
. intelligent cars
Here is the glossary of main ADAS and how thos 4 modules can be used in every case.
Intersection Assistant
SafetyNex estimates driving risk, onboard and in real time. SafetyNex estimates adequation of vehicle speed when approaching a difficulty of the road infrastructure. This adequation is translated into a value called "driving risk", and SafetyNex alerts the driver when risk is too high; this includes the cases of intersections, roundabouts, school areas, pedestrian crossings, traffic lights, curves, etc ... (all types of infrastructure).
Collision Avoidance System (CAS)
RoadNex which detects bitumen free-space and ObstaNex which detects obstacles can be used together to build this function (easily to couple with lidar or radar).
Blind Spot Monitor (BSM)
RoadNex which detects the road and ObstaNex which detects obstacles, are currently being integrated by an OEM for the detection of blind spot on buses.
Lane Departure Warning System (LDWS)
RoadNex detects the lane (borderlines and bitumen free space). RoadNex knows therefore when the vehicle is not or centered on the lane.
Adaptative Light Control (ALC)
VisiNex Onboard detects fog, heavy rains and, more generally, poor visibility conditions, which require restoration of visibility including lighting and wiping, but also the adaptation of vehicle speed.
Traffic Signs Recognition (TSR)
SafetyNex reads all road signs on the digital map (no need for a camera, it is the company HERE that updates road signs informations at an increasingly accelerated frequency: 2020 objective, continuous update over the air). Traffic lights status (red or green) is not known at this date but there is a standard in Europe and soon traffic lights will be equipped with transponders.
Automotive Navigation System (ANS)
SafetyNex alerts driver before a dangerous situation during the navigation, thus letting him / her time to slow down and avoid a potential accident. It is a real value add to navigation (navigation with safety alerts).
Forward Collision Warning (FCW)
RoadNex which detects bitumen free-space and ObstaNex which detects obstacles together detect potential collisions (easily coupled with lidar or radar).
Adaptative Cruise Control (CC & ACC)
SafetyNex estimates at each second whether or not speed limit is crossed and also estimates driving risk. It is thus possible to regulate speed, on the one hand, in order to remain below peed limits and, on the other hand, in order to keep driving risk below an acceptable limit value. With SafetyNex, these two operations: follow the road rules and comply with the recommendations of a road safety monitor are extremely simple to achieve.
Driver Monitoring System (DMS)
SafetyNex checks at each second that the driving behavior is adapted to the context of the road scene. If not, estimated driving risk rises. When driving risk assessed by SafetyNex is high, this means that the driver is unsuitable for driving and is putting himself/herself and his/her passengers in danger. This is a very functional way of monitoring the driver.
Intelligent Speed Adaptation (ISA)
This is the most complex function to perform without SafetyNex. With SafetyNex, on the contrary, it becomes easy. SafetyNex estimates at each second whether or not speed limit is crossed and also estimates driving risk. It is thus possible to regulate speed, on the one hand, in order to remain below peed limits and, on the other hand, in order to keep driving risk below an acceptable limit value. With SafetyNex, these two operations: follow the road rules and comply with the recommendations of a road safety monitor are extremely simple to achieve.
read more : http://www.nexyad.net/Automotive-Transportation
16 octobre 2017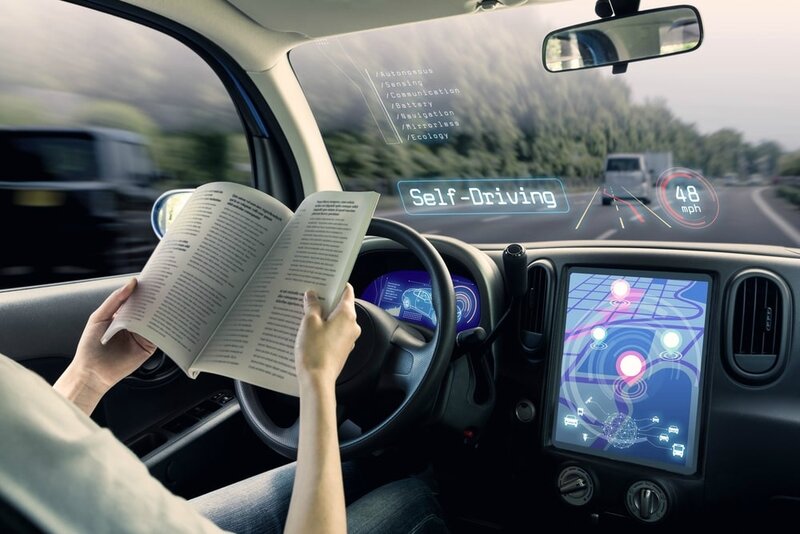 Autonomous vehicles (AV) are
The Next Big Thing
in the tech industry. It might sound a little like a farfetched science fiction movie, but think back to those landline locked days when phones were used merely for necessary communication. Who could have envisioned a world in which we all hold the internet in our hands?
Yet in 10 years that has become our reality, and it looks as if the same will be true for driverless cars. Google, Uber, and Tesla - to name a few - are already developing and testing prototypes, and some autonomous features are currently available in certain cars.
So what does this new world of driving mean for us? That's the big question, and it's not so easily answered. However, what we do know points to some pretty exciting things as this technology revolutionizes the way we all travel.
What Does It Mean for Safety?
One of the greatest pushes for autonomous vehicles is the obvious improvements in safety that would result. In 2016,
the United States alone
saw over 31,000 fatal car accidents, resulting in over 35,000 deaths, most of these attributed to
human error
. Take the human out of the equation and you have a possible solution to this problem.
This increased safety is pretty much guaranteed. The automated vehicles will have the internal technology to "
talk
," not just to us, but to roads, other vehicles, and even traffic signals. The sole job of the driverless vehicle will be to safely deposit its passengers at their destination.
Think of all the risks drivers currently face:
•
Distraction of mobile devices
•
Drowsiness/sleepiness behind the wheel
•
Driving under the influence of alcohol or drugs
•
Attending to children's needs while driving
•
Running late and rushing
The list goes on and on - drivers are at risk primarily because human beings are flawed, and even the best driver can have a bad day. Driverless vehicles take these risk factors out of our transportation experience.
However, there are some who would argue that there are inherent risks in the development of this kind of advanced technology. As with much modern day technology, there is potential for cybercriminal activity and hacking.
The Wall Street Journal, in an article entitled "The Dangers of the Hackable Car,"
reports that
, "Some experts warn of a day when millions of fully internet-connected vehicles will be at risk of being hijacked remotely. A mass hack could be catastrophic for the self-driving cars of the future, especially if those cars don't have steering wheels or other backup systems to let drivers take manual control."
In spite of these concerns, most agree that the improvements in the overall safety of human beings far outweighs the possible risks that might follow, especially considering that most of these companies are already doing the research and development necessary to guard against such dangers.
ADAPTIVE EYES - DRIVER DISTRACTION AND INATTENTION PREVENTION THROUGH ADVANCED DRIVER ASSISTANCE SYSTEMS AND BEHAVIOUR-BASED SAFETY
Technology pervades our daily living, and is increasingly integrated into the vehicle – directly affecting driving. On the one hand technology such as cell phones provoke driver distraction and inattention, whereas, on the other hand, Advanced Driver Assistance Systems (ADAS) support the driver in the driving task. The question is, can a driver successfully adapt to the ever growing technological advancements? Thus, this thesis aimed at improving safe driver behaviour by understanding the underlying psychological mechanisms that influence behavioural change. Previous research on ADAS and human attention was reviewed in the context of driver behavioural adaptation. Empirical data from multiple data sources such as driving performance data, visual behaviour data, video footage, and subjective data were analyzed to evaluate two ADAS (a brake-capacity forward collision warning system, B-FCW, and a Visual Distraction Alert System, VDA-System). Results from a field operational test (EuroFOT) showed that brake-capacity forward collision warnings lead to immediate attention allocation toward the roadway and drivers hit the brake, yet change their initial response later on by directing their eyes toward the warning source in the instrument cluster. A similar phenomenon of drivers changing initial behaviour was found in a driving simulator study assessing a Visual Distraction Alert System. Analysis showed that a Visual Distraction Alert System successfully assists drivers in redirecting attention to the relevant aspects of the driving task and significantly improves driving performance. The effects are discussed with regard to behavioural adaptation, calibration and system acceptance. Based on these findings a novel assessment for human-machine-interaction (HMI) of ADAS was introduced. Based on the contribution of this thesis and previous best-practices, a holistic safety management model on accident prevention strategies (before, during and after driving) was developed. The DO-IT BEST Feedback Model is a comprehensive feedback strategy including driver feedback at various time scales and therefore is expected to provide an added benefit for distraction and inattention prevention. The central contributions of this work are to advance research in the field of traffic psychology in the context of attention allocation strategies, and to improve the ability to design future safety systems with the human factor in focus. The thesis consists of the introduction of the conducted research, six publications in full text and a comprehensive conclusion of the publications. In brief this thesis intends to improve safe driver behaviour by understanding the underlying psychological mechanisms that influence behavioral change, thereby resulting in more attention allocation to the forward roadway, and improved vehicle control.
Read more : https://www.saferresearch.com/library/adaptive-eyes-driver-distraction-and-inattention-prevention-through-advanced-driver
15 octobre 2017
HMI FOR ELDERLY AND DISABLED DRIVERS TO GET SAFELY REAL-TIME WARNINGS AND INFORMATION WHILE DRIVING
Advanced Driver Assistance Systems (ADAS) and In-Vehicle Information Systems (IVIS) are growing in importance within vehicle on-board telematics. However, most automotive industries focus mainly on the needs of average driver cohort, thus the needs of other particular driver cohorts are in many cases overseen. Provision of in-vehicle Information and Communication Technologies (ICT)-based services in conjunction to the ADAS, needs careful design in order to avoid conflicts (when an ADAS warning and information arrive concurrently at a channel) and not increase the workload, especially of elderly and disabled drivers (due to their specific needs and limitations), when applied on top of the overall driving task responsibility and complex traffic environments. The paper presents developments and evaluation results from research projects, focusing on the Human Machine Interaction (HMI) and algorithms proposed to be used for the presentation of information and warning messages to a disabled or elderly driver, through an on-board display channel or a nomadic device (e.g. mobile phone) while driving. Evaluation results with drivers from three European countries are included.
read more : http://www.wctrs-society.com/wp/wp-content/uploads/abstracts/rio/selected/3018.pdf
14 octobre 2017
OLDER DRIVERS AND ADAS: Which Systems Improve Road Safety?
In the coming decades, the number of older drivers that experiences difficulties in traffic as a result of functional limitations will strongly increase. Advanced Driver Assistance Systems (ADAS) could resolve some of these difficulties, by providing personal assistance in a road environment that does not always allow for the possibilities and limitations of the older road user. As a result, ADAS would extend the older adult's safe mobility as a driver.
The aim of this paper is to identify the driver tasks for which assistance is most desirable from a road safety perspective. It is assumed that the most promising ADAS in this respect are those that support the relative weaknesses of the older driver. ADAS should not take over the tasks the older driver is actually quite good at. To identify the strengths and weaknesses of the older driver, a literature review is conducted. Various theoretical perspectives are examined, among wich the human factors approach, cognitive psychology, and game theory. This results in a list of the relative weaknesses of the older driver. To further specify the kinds of support most needed, we look at the relation between the weaknesses identified, the problems that older drivers encounter in traffic as a result of these weaknesses, and the resulting number of crashes. This amounts to a shortlist of desired types of support.
Next, based on the available literature, relevant ADAS are discussed in terms of their availability, their effects on safety and the willingness of older drivers to use and buy them. One of the conclusions is that only very few of the types of support that are thought to be most beneficial to the safety of older drivers are provided by the ADAS that are currently available.
read more : http://www.sciencedirect.com/science/article/pii/S0386111214601515
13 octobre 2017
Intelligent Speed Adaptation (ISA) using SafetyNex
Intelligent speed adaptation (ISA) is a new field of ADAS. Indeed, after deploying "reactive ADAS" (emergency braking on automatic detection), it seems interesting to give the car the ability to "understand" the road scene context and then to adapt its speed in anticipation.
The aim is to minimize the number of emergency situations to face. It is exactle what a good driver does when approaching an intersection with priority to the other road : you slow down a little (and it is not an emergency braking) and then you recover your speed just after.
SafetyNex runs more than 5000 road safety rules and estimates driving risk in real time : then it is possible to slightly slow down when estimated risk is too high ! and that's it !
SafetyNex, developed by the company NEXYAD, makes ISA very easy to do !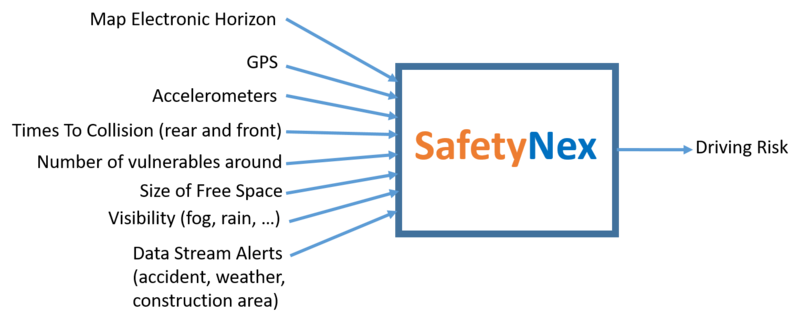 Read more : http://www.safetynex.net