20 février 2017
IMPLEMENTING HUMAN FACTORS WITHIN THE DESIGN PROCESS OF ADVANCED DRIVER ASSISTANCE SYSTEMS (ADAS)
The emerging trend in driver support systems is aimed at reducing requirements placed on the driver. By equipping vehicles with sensors, navigation and motion planning, the driving task is shared between human actors and the supporting assistance systems. Ultimately, by adding and improving cognition and control techniques, this could lead to autonomous vehicles in which the driving task is controlled by the vehicle and the responsibility is shifted towards the vehicle and its manufacturer.
Although legal issues and high infrastructural demands will prevent the introduction of such autonomous vehicles in the near future, research has already provided (semi-) automated concept cars in which no (or minimal) intervention of human actors is required.
Meanwhile, different assistance systems are already supporting the driver by means of sensory information (e.g. visibility aids or lane departure warnings), correction (e.g. anti-lock braking system or traction control) or even control (e.g. automatic parking).
A serious implication of the growing amount of these assistance systems in modern day cars is the unknown effect different types and quantities of information can have on the driving performance. Different studies have provided evidence of reduced users' workload while supported by assistance systems (e.g. Stanton and Young, 2005). However, these studies did not take into account what effect a combination of support systems (and hence, with different configurations and amounts of information) can have on the drivers' performance. Information which is of prior importance in order to produce safe and efficient cars in the future.
Read more : https://www.utwente.nl/en/et/opm/research/hcd/projects/Implementing%20human%20factors%20within%20the%20design%20process%20of%20ADAS/
19 février 2017
IoT in Auto Insurance
Many auto insurance companies are starting to use the IoT, largely through connected cars, to track drivers' habits in real time. This practice has become known as usage-based insurance (UBI) and has surged in popularity in the last two years. According to a 2015 Nielsen survey, 20% of U.S. households took part in a UBI plan, up from 13% in 2014. BI Intelligence expects 35% of insured U.S. drivers to test one of these policies in 2021.
By offering this service, auto insurance companies can more accurately price their premiums and provide more savings for their customers.
Read more : http://www.businessinsider.fr/us/internet-of-things-insurance-home-life-auto-trends-2016-10/
18 février 2017
Migration of ADAS from Passenger Cars towards Heavy Truck and Military Applications
Advanced Driver Assistant Systems (ADAS) features currently available in the passenger car domain include Adaptive Cruise Control (ACC), Blind Spot Detection (BSD), Lane Departure Warning (LDW), Lane Change Assist (LCA), Lane Keeping Control (LKC) and Automatic Parking Assist (APA).
Manufacturers of heavy trucks (for example, class 8 tractor-trailer trucks), mass transit buses and military vehicles are also developing ADAS features. In fact, the heavy truck industry and the military have been stronger advocates of ADAS early on and funded many research projects towards the goal of automated driving.
For example, the California PATH (formerly known as Partners for Advanced Transit and Highways) had conducted research on platooning of passenger cars and heavy trucks. As one of the earliest demonstrations of autonomous driving, PATH successfully showed platooning technology. In 1997, on an expressway in San Diego, Calif., five cars were automated for speed control, lane change, and joining and splitting of platoon. Sensing technologies included radars on the vehicles and the magnetic guidance system embedded in the road.
Read more : http://johndayautomotivelectronics.com/migration-of-adas-from-passenger-cars-towards-heavy-truck-and-military-applications/
17 février 2017
European Fleet Market expected to double by 2020
A new research report from Berg Insight shows that the number of vehicle subscriptions in the European fleet management market will double from todays 5.3 million(Q4, 2015) to 10.6 million subscribers by 2020.
European companies operating commercial vehicles and heavy machinery fleets are embracing the digital age like never before. The trend is clear; they are moving away from manual, time consuming solutions and towards digital, paperless solutions. A new report from Berg & Insight now shows that the European market for fleet managements systems is expected to double by 2020*
There are several reasons for this substantial growth. The total number of commercial vehicles in Europe is increasing at the same time as the market penetration for each country continues to grow. This is largely supported by an increasing level of IT-maturity in the various national markets, as well as an increased overall focus on compliance to the EU-rules and regulations that comes with owning commercial and company vehicles.
- Read more : https://abax.co.uk/press/european-fleet-market-expected-to-double-by-2020/
16 février 2017
Newsletter of NEXYAD : ADAS, road detection, driving risk assessment, and review of the CES 2017 in Las Vegas
Headlines :
. NEXYAD review of CES 2017 in Las Vegas : focus on driverless, sensors, and ADAS
. Example of typical SafetyNex driving risk profiles
. SafetyNex driving risk profiles analysis (a full paper)
. NEXYAD new award : Champion SME (PME championne) of MOV'EO
. Interview of MOV'EO and NEXYAD on radio
. New update for RoadNex (road detection module)
Read more : http://nexyad.net/Automotive-Transportation/?p=3596
15 février 2017
Google's self-driving cars will hit public roads this month
We weren't sure how this year's North American International Auto Show was going to fare considering all of the car news at CES 2017 last week, but the Detroit show got off to a big start on Sunday. Waymo, the new company formed when Google spun off its autonomous car division in 2016, announced that its first fleet of self-driving minivans will hit public roads later this month.
Read more : http://bgr.com/2017/01/09/google-self-driving-cars-waymo-launch-january-2017/
14 février 2017
15 data and analytics trends that will dominate 2017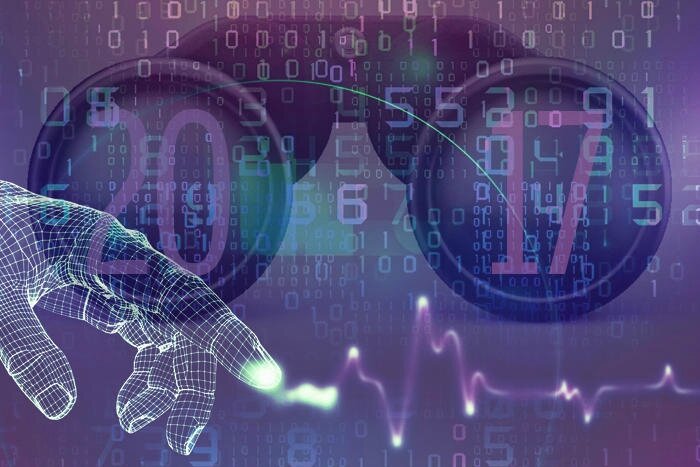 Along with social, mobile and cloud, analytics and associated data technologies have earned a place as one of the core disruptors of the digital age. 2016 saw big data technologies increasingly leveraged to power business intelligence. Here's what 2017 holds in store for the data and analytics space.
John Schroeder, executive chairman and founder of MapR Technologies, predicts the following six trends will dominate data and analytics in 2017:
Artificial intelligence (AI) is back in vogue.
In the 1960s, Ray Solomonoff laid the foundations of a mathematical theory of AI, introducing universal Bayesian methods for inductive inference and prediction. In 1980 the First National Conference of the American Association for Artificial Intelligence (AAAI) was held at Stanford and marked the application of theories in software. AI is now back in mainstream discussions and the umbrella buzzword for machine intelligence, machine learning, neural networks and cognitive computing, Schroeder says. Why is AI a rejuvenated trend? Schroeder points to the three Vs often used to define big data: Velocity, Variety and Volume.
Platforms that can process the three Vs with modern and traditional processing models that scale horizontally provide 10-20X cost efficiency over traditional platforms, he says. Google has documented how simple algorithms executed frequently against large datasets yield better results than other approaches using smaller sets. Schroeder says we'll see the highest value from applying AI to high volume repetitive tasks where consistency is more effective than gaining human intuitive oversight at the expense of human error and cost.
Big data for governance or competitive advantage. In 2017, the governance vs. data value tug of war will be front and center, Schroeder says. Enterprises have a wealth of information about their customers and partners. Leading organizations will manage their data between regulated and non-regulated use cases. Regulated use cases data require governance; data quality and lineage so a regulatory body can report and track data through all transformations to originating source. Schroeder says this is mandatory and necessary but limiting for non-regulatory use cases like customer 360 or offer serving where higher cardinality, real-time and a mix of structured and unstructured yields more effective results.
Companies focus on business- driven applications to avoid data lakes from becoming swamps. In 2017 organizations will shift from the "build it and they will come" data lake approach to a business-driven data approach, Schroeder says.
Read more : http://www.cio.com/article/3166060/analytics/15-data-and-analytics-trends-that-will-dominate-2017.html
13 février 2017
Cisco Connected Fleet
According to ABI Research, global fleet management revenues will grow from $9.08 billion in 2013 to $27.61 billion in 2018. In the U.S. alone, more than 12 million fleet vehicles hit the road every day. These fleets keep our global economy running by delivering the products that enterprises and consumers rely on daily.
When an enterprise's vehicle fleet is not managed effectively, it not only increases expenses for that business, but also impacts pollution levels, the condition of roads, and the prices we pay for food, clothing, furniture, electronics, and just about every item we use at work and in our homes.
To increase fuel efficiency, reduce operating costs, comply with government regulations, and improve customer service, companies are relying more and more on new technologies. Vehicle telematics is at the heart of today's fleet management systems and is a convergence of telecommunications and information processing. Cisco is helping to transform commercial fleet management by providing highly secure and intelligent networking and mobility solutions. Cisco solutions, integrated with partner offers such as Davra Network's RuBAN Suite, deliver an end-to-end solution for effective fleet management.
Read more : http://www.cisco.com/c/en/us/solutions/industries/transportation/commercial-vehicles/connected-fleet.html
12 février 2017
Toyota's Carsharing Partnership Could Fit Fleets
Toyota has formed a partnership with carsharing provider Getaround that could eventually find a place in commercial or government fleets that manage a portion of their vehicles as an in-house rental fleet, a company spokesman said.
Toyota is offering its Smart Key Box that enhances carsharing on Toyota's Mobility Services Platform by working independently of telematics hardware. The box is GPS enabled, according to Brian Lyons, a Toyota spokesman.
Toyota plans to offer business services such as vehicle management systems, leasing programs, and insurance with the platform. When the box is in place, users can lock and unlock doors and start the car's engine with the Getaround smartphone app.
With other carsharing services, users use shared keys via a vehicle's console box or a dedicated communication device that's connected with the Controller Area Network (CAN).
Toyota's partnership with Getaround will begin in January in San Francisco. Toyota's investment fund provided funding to the carsharing provider this month.
The program could find use in utility fleets or government fleets that operate rental fleets as part of their motor pools, Lyons said.
read more : http://www.government-fleet.com/channel/gps-telematics/news/story/2016/10/toyota-s-carsharing-partnership-could-fit-fleets.aspx
11 février 2017
Global Automotive Advanced Driver Assistance Systems (ADAS) Market: Industry Analysis & Outlook (2016-2020)
Technological developments have now progressed a long way in automotive sector. Present day systems use signals from a wide variety of sensors around the vehicle to support the driver. These new systems are known as Advanced Driving Assistance System (ADAS). They are electronic devices which work for the driver in certain driving situations by focusing on safety aspects and enhancement of driving comfort. New cars have a large number of advanced driver assistance systems that help and assist the driver in driving and parking situation.
ADAS is based on its functions like advanced cruise control, lane departure warning, automatic braking systems, parking assistance, forward collision warning. These functions are performed through sensors fitted in the automobiles like LIDAR, radar, ultrasonic, infrared cameras and vision.
The global ADAS market is expected to see innovation driven growth in the coming years with major technological advancements. The growth of the market will be seen majorly because of safety & driving assistance need, rising income and increasing purchasing power, changing lifestyle due to growing urbanization and increasing awareness. The growing concern about automotive safety among passengers has resulted in high demand for advanced driving assistance system, due to which government across several regions have mandated the use of ADAS in vehicles.
The key factors driving growth of the ADAS market include government regulations for installation of ADAS, escalating ADAS demand, inclusion of ADAS in new car assessment program and increasing adoption rate of vehicle safety technologies. However, market growth is hindered by factors such as complexity in the features of ADAS, environmental factors, and testing and validating hurdles. The major trends featuring the market include increasing electronic content in cars, rapid expanding hybrid and electronic car market, growth of active safety systems, and evolution of zero traffic fatalities.
read more : http://www.researchmoz.us/global-automotive-advanced-driver-assistance-systems-adas-market-industry-analysis-outlook-20162020-report.html