ADAS Groupment was at the CESA Congress (organized by sia) on 3rd and 4th December 2014.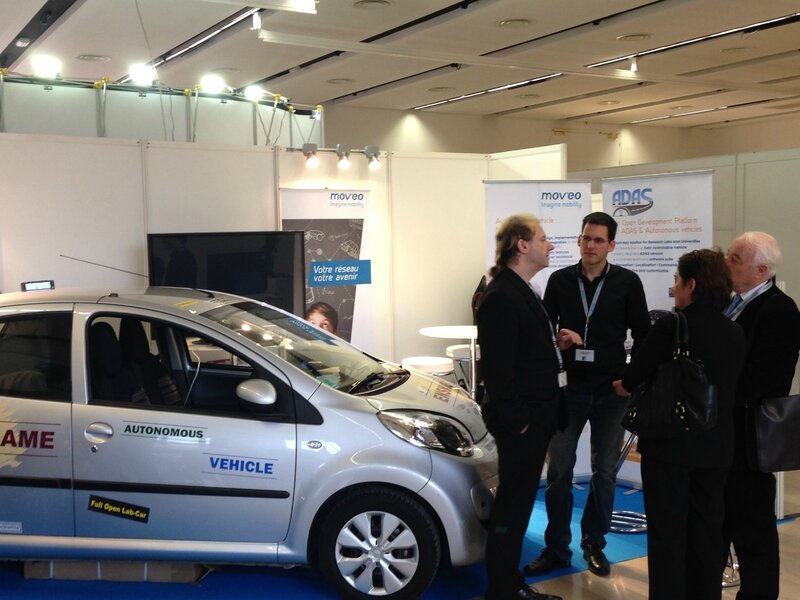 It was the opportunity for us to show the autonomous demo car realized in partnership with ENSIAME the engineer school of Valenciennes University as well as our Open Development Platform for ADAS & Autonomous vehicles.
The congres was full of contributions, and main important points we noticed are:
. Emergence of new business models opportunities for high-tech SMEs technology in the world of ADAS
. Strong awareness of the need for ADAS test and validation methodology
. Emergence of highly structured sensors strategies for classifying ADAS in terms of features, cost, operating range, robustness, …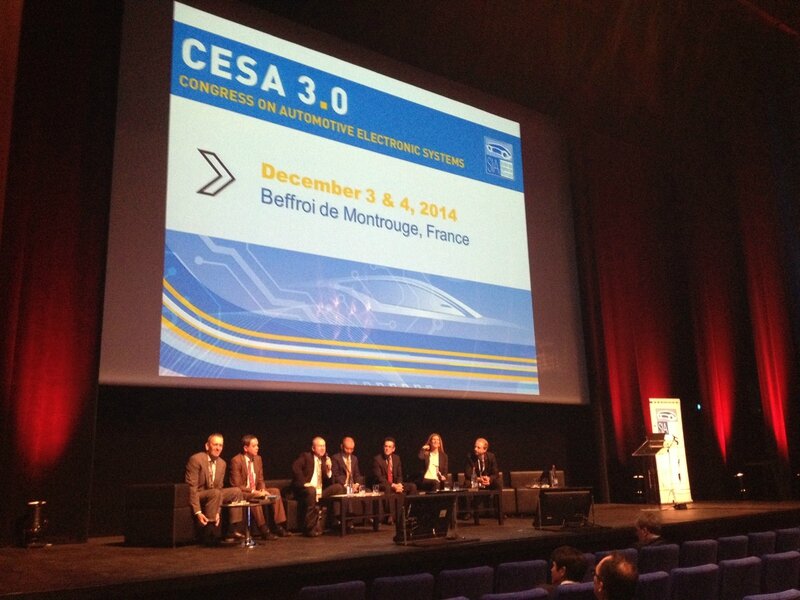 Questions focused on the need for standardization of HMI and on the need to create new job profiles and competences to effectively develop ADAS and autonomous vehicle, and also on the opportunity for SMEs to find new business models in this ADAS field. Also mentioned the need for standards methods and tools for ADAS validation.
Le Groupement ADAS était sur le congrès CESA (organisé par la Sia) les 3 et 4 décembre 2014.
Ce futt l'occasion pour nous de montrer ledémo car autonome réalisé en partenariat avec l'ENSIAME école d'ingénieur de l'Université de Valenciennes ainsi que notre plateforme de développement ouverte pour ADAS et véhicules autonomes.

Le salon a été riche en contributions, et les points importants que nous avons notés ou communiqués sont:
. l'émergence de nouvelles opportunités de business models pour les PME de haute technologie dans le monde des ADAS
. la prise de conscience forte de la nécessité de disposer de méthodologie de test et de validation des systèmes ADAS et des fonctionnalités de délégation de conduite.
. l'émergence de stratégies capteurs très structurées permettant de les classer en termes de fonctions ADAS, de coûts, de distance de fonctionnement, de robustesse, …
Beaucoup de questions ont porté sur la nécessité de standardisation des IHM, sur les nouveaux métiers à créer pour développer efficacement les ADAS et le véhicule autonome ainsique sur les opportunités pour les PME de trouver de nouveaux business models dans ce paysage des ADAS. Autre point mentionné la nécessité de disposer de moyens standards de validation des ADAS.