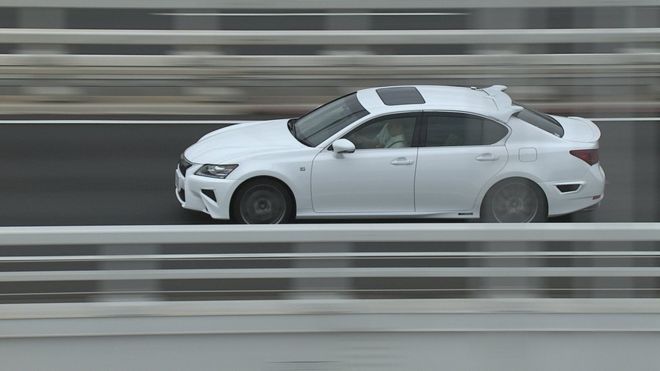 Toyota has become the latest car manufacturer to test a driverless vehicle on a public road.
The car, a modified Lexus GS, was tested on Tokyo's Shuto Expressway, where it carried out a range of automated manoeuvres.
These included merging into highways, changing lanes and keeping inter-vehicular distance.
Toyota said it aimed to launch related products "by around 2020", when Tokyo is due to host the Olympic Games.
To read more : http://www.bbc.com/news/technology-34464450