Smart Exterior Cameras Enhance Vehicle Safety, Security
Cameras installed in various locations around a vehicle exterior, in combination with cost-effective, powerful and energy-efficient processors, deliver numerous convenience and protection benefits.
The advanced driver assistance systems (ADAS) market is one of the brightest stars in today's technology sector, with adoption rapidly expanding beyond high-end vehicles into high-volume models. It's also one of the fastest-growing application areas for automotive electronics. Market analysis firm Strategy Analytics, for example, now expects that by 2021, automotive OEMs will be spending in excess of $28B USD per year on a diversity of assistance and safety solutions (Figure 1).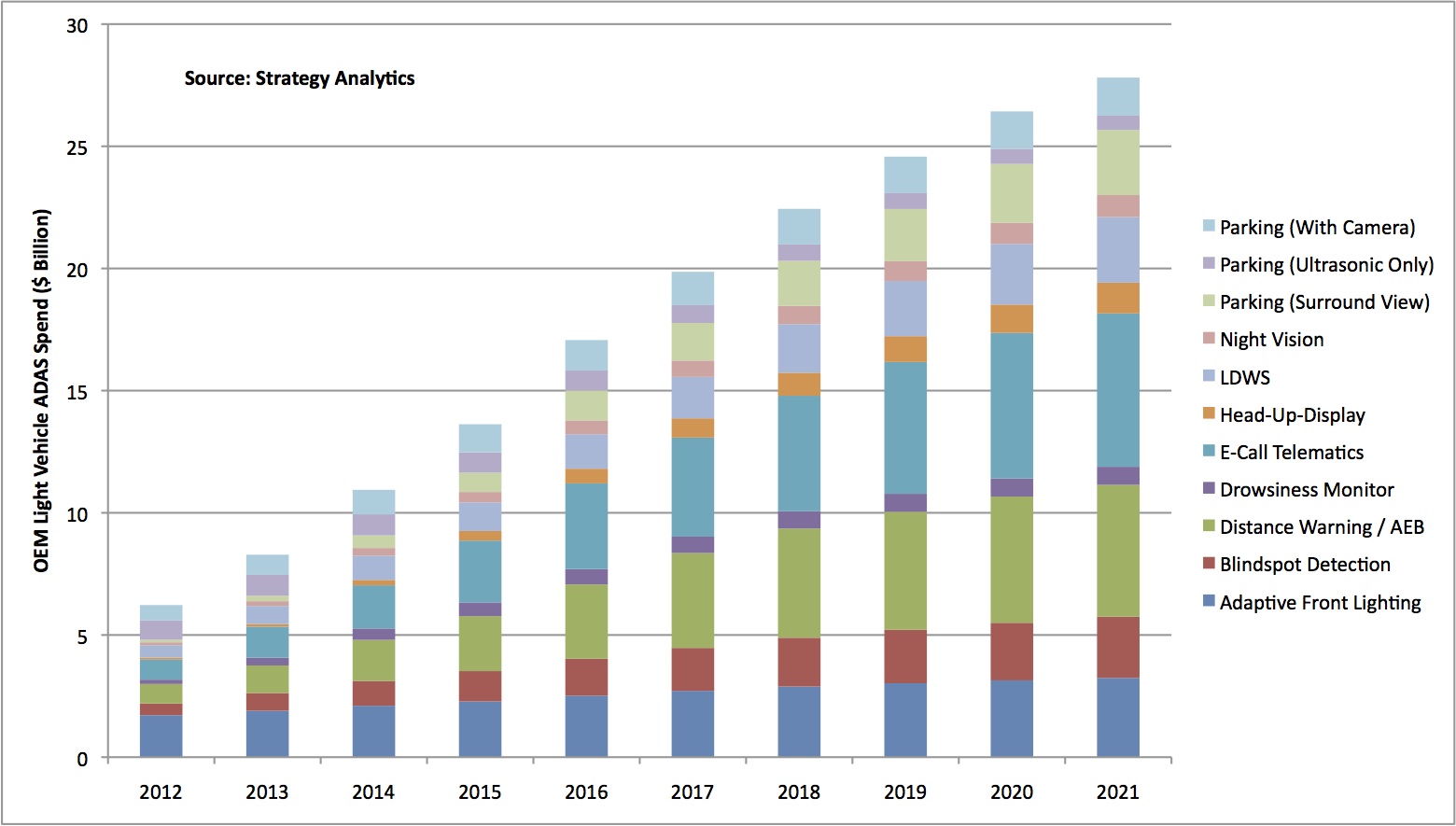 Figure 1. The advanced driver assistance systems (ADAS) market is expected to grow rapidly in the coming years, and in a diversity of implementation forms.
At the heart of ADAS technology are the sensors used to detect what is happening both inside and outside the vehicle. Among externally focused sensor technologies, Strategy Analytics predicts that cameras will offer the best blend of growth and volumes, for the following reasons:
Some ADAS functions, such as lane departure warning, traffic sign recognition and pedestrian detection, either require a camera or cannot currently be done as effectively using another method (Figure 2).
Cameras are now price- and performance-competitive in applications traditionally associated with radar or lidar (light detection and ranging) sensors, such as adaptive cruise control and automatic emergency braking.
For many ADAS functions, a combined radar-plus-camera platform offers the optimal solution. For lower-end, cost-sensitive products, however, Strategy Analytics believes that the camera-only approach is far more likely to be successful than a radar-only alternative.
Cameras are becoming an integral part of parking-assistance solutions, including high-end surround view systems that include four or more cameras per vehicle.
read more : http://www.embedded-vision.com/platinum-members/embedded-vision-alliance/embedded-vision-training/documents/pages/externalvehicleadas