BMW promises fully driverless cars by 2021
BMW has teamed with two leading tech companies to deliver fully self-driving vehicles in 2021.
The partnership, which involves Intel (INTC, Tech30) and the Israeli computer vision companyMobileye (MBLY), will create an open platform for the next generation of vehicles.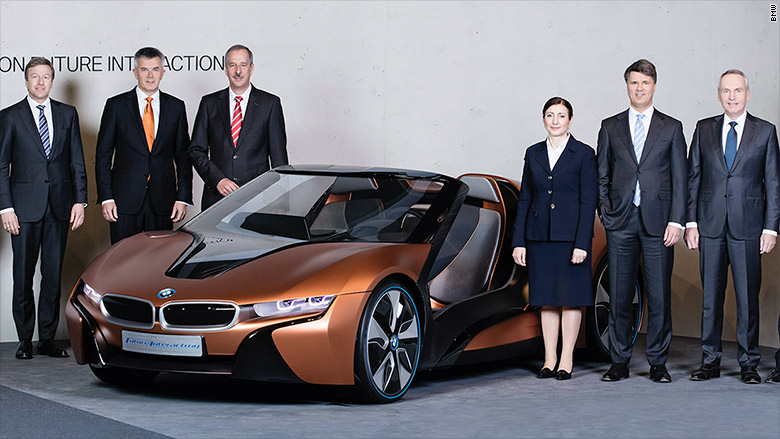 The companies will announce the news Friday at BMW's headquarters in Munich.
BMW said the new iNEXT model will be the basis for future fleets of fully autonomous vehicles that will drive on both highways and in urban environments, which are far more challenging. A BMW spokesman said it expects a steering wheel and pedals to remain in the fully self-driving vehicle, in case the driver wants to be in control.
Read more : http://money.cnn.com/2016/07/01/technology/bmw-intel-mobileye/