NEXYAD award : Champion SME (PME championne) of the French cluster MOV'EO
NEXYAD is proud to announce that MOV'EO selected NEXYAD to be one of rheir CHAMPION high tech SMEs
(PME championne du pôle de compétitivité MOV'EO).
" we are very proud to get this award from MOV'EO that works hard for high tech SMEs development" said Gerard YAHIAOUI, CEO of NEXYAD. "We participated to the MOV'EO mission at CES 2017 in LasVegas, with Business France, and for us, it is already a success". "This new award will give us more exposure and for a High-Tech SME it is always a good thing".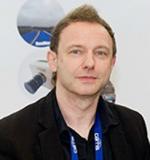 Gerard YAHIAOUI, CEO of NEXYAD
NEXYAD is member of MOV'EO, of Mov'eo Groupement ADAS, and develops Advanced Driver Assistance Systems and Road Safety software modules (SafetyNex : real time driving risk assessment for insurance companies, fleets, car industry ... RoadNex and ObstaNex : road and obstacle detection for ADAS and driverless car, VisiNex : visibility measurement for ADAS, driverless car, and road safety).
Read : http://www.nexyad.net/Automotive-Transportation
Demos :
. SafetyNex : http://www.safetynex.net
. ObstaNex : https://www.youtube.com/watch?v=4oQSIDvI-7c
. RoadNex : https://www.youtube.com/watch?v=n3IGAZ9FDJg
. VisiNex : https://www.youtube.com/watch?v=41MW65cmT-I