Global Advanced Driver Assistance System (ADAS) for Commercial Vehicles Market - Forecast & Analysis, 2016 -2022 - Research and Markets
The automotive industry is growing at a rapid rate due to emerging technological innovation and entrance of low cost and compact size sensors. Moreover, these technologies are raising the overall demand for advanced driver assistance systems (ADAS) in commercial vehicles which allows autonomy to the vehicles and assist the driver in safe driving.
The market is estimated to reach $2.6 billion by 2022 at a CAGR of 10.6% through the forecast period. Emerging technologies, growing awareness about driver safety, and stringent automotive safety regulations are some of the reasons fueling the market growth. However, the market consists of some constraints such as high cost in installation, complexity in testing and validating, and consumer acceptance which are hampering its overall growth.
Factors such as allowing drivers to adjust the position of throttle, improving fuel economy of the vehicle, and offering comfortable driving irrespective of traffic flow is propelling the growth of ACC in commercial vehicle.
The analysis has identified that Europe was the maximum revenue generating segment in 2015, the reason being rising government regulation which has forced the OEMs to install the mandatory ADAS components in the commercial vehicles to gain the ratings. APAC is the fastest growing region in the market and the key revenue contributing countries in the region include China, Japan, Australia, and India.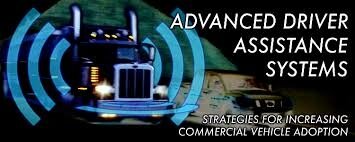 Read more : https://www.prnewswire.com/news-releases/global-advanced-driver-assistance-system-adas-for-commercial-vehicles-market---forecast--analysis-2016--2022---research-and-markets-300275801.html