Lyft partners with Aptiv to offer robot taxi rides at CES 2018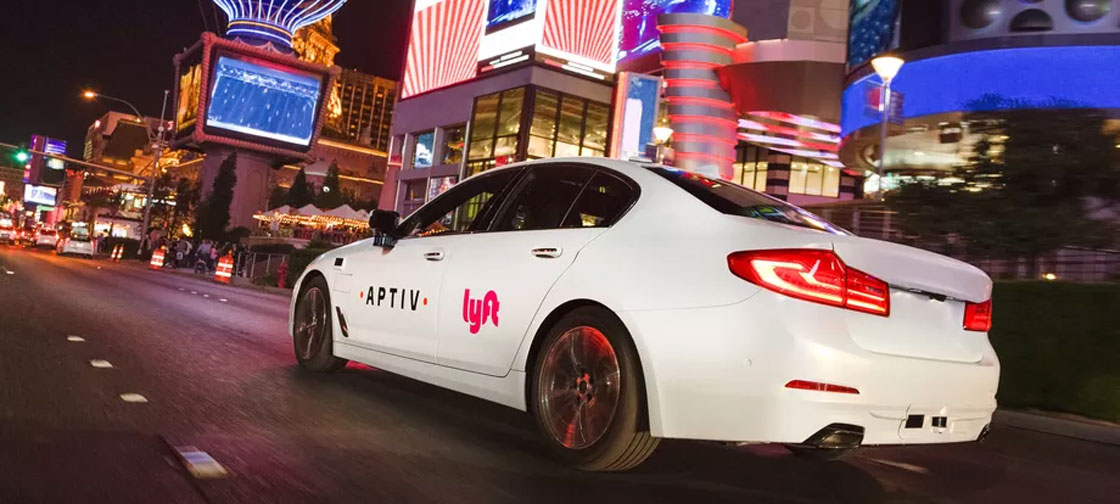 Lyft is partnering with self-driving technology company Aptiv to offer rides in its robot taxis during CES in Las Vegas next week. There will be a safety driver behind the wheel, so the trips will not be completely driverless. Unlike a normal Lyft experience, the cars will only travel to 20 preprogrammed destinations.
companies that come to CES to demonstrate self-driving technology do so in closed parking lots where they can control every aspect of the experience. Aptiv, which split off from automotive supplier Delphi last year, and Lyft, a newcomer to autonomous driving, are taking a big risk by conducting their demonstration on public roads, where pedestrians and other drivers help to make a completely unpredictable experience.
A risky mo
The vehicles will be picking up passengers from the Gold Lot at the Las Vegas Convention Center January 9–12. The rides will be conducted by Aptiv's fleet of eight BMW 5 Series sedans equipped with its automated driving technology. Before the drive begins, passengers will have to sit through a brief lecture about why automated driving is so important — which according to Aptiv, will "showcase the positive impact automated cars will have on individual lives and communities."
Read more : https://www.eedesignit.com/lyft-partners-with-aptiv-to-offer-robot-taxi-rides-at-ces-2018/