Dear Readers, for the 4th consecutive year the groupement ADAS will participate to the Autonomous Vehicle Technology World Expo 2018. This exhibition will take place at Stuttgart from the 5th to the 7th of June.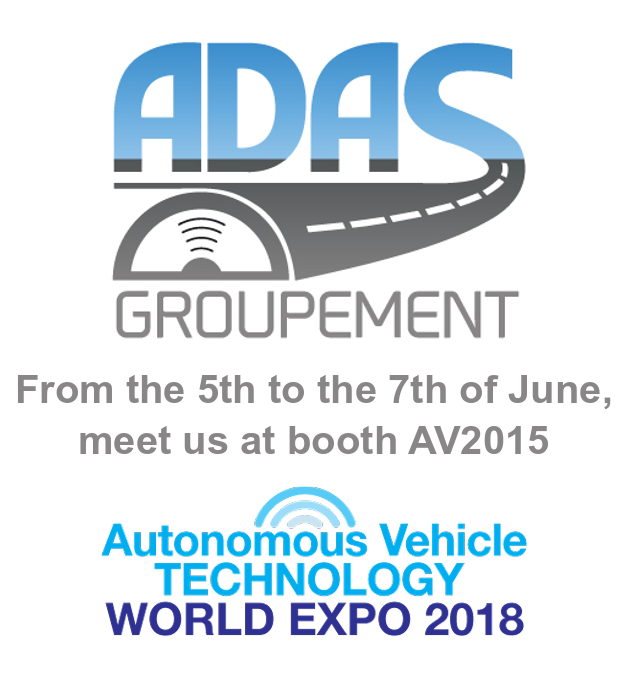 The AVTWE is a major event of the main event for autonomous vehicle ingineers and developers. This year, 3 different conference cycles are proposed and confirm the international level of this event. Read more about conferences here.
The groupement expertise is focused on technology development to improve vehicle comfort and safety. This year you can meet our experts from Nexyad to learn more about detection algorythm and risk assesment and Intempora to get more information about ADAS validation and multi sensor modelisation systems at the groupement ADAS booth.
Of course, they will be also available to introduce you all the groupement expertises (sensors, datafusion, V2X communication, geolocation, integration, real condition testing etc...).