China Wants Its Own Brains Behind 30 Million Self-Driving Cars
China's aspiration to deploy 30 million autonomous vehicles within a decade is seeding a fledgling chip industry, with startups like Horizon Robotics Inc. emerging to build the brains behind those wheels.
The Beijing-based company is taking aim at
Nvidia Corp.
and
Mobileye NV
just as the autonomous-driving business takes off and uncertainty looms over international trade. Annual revenue from the chips used in driverless vehicles globally should more than double to $5 billion by 2021, according to
Gartner Inc.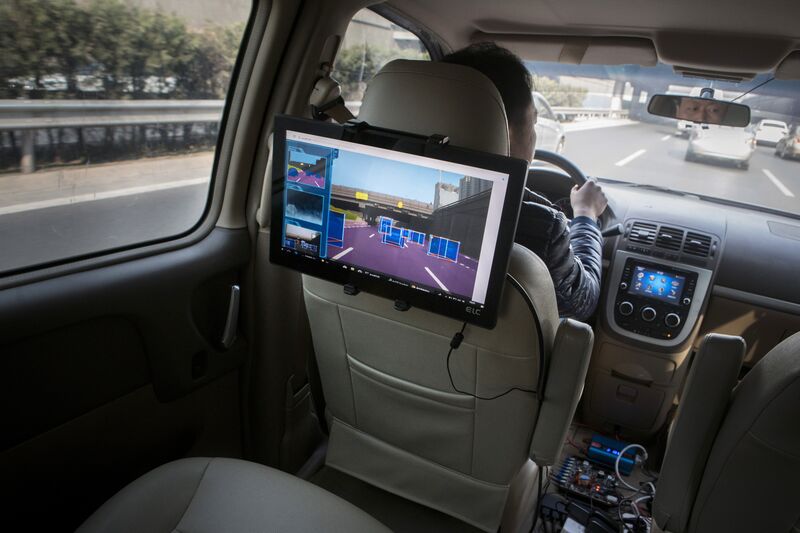 Horizon Robotics is an example of China's resolve to move up the manufacturing value chain by focusing less on commodity smartphones and TVs, and more on sophisticated semiconductors and artificial intelligence that can help cars drive themselves or spaceships land on the moon. That industrial policy is meant to help China reduce its 1.75 trillion yuan ($276.4 billion) in annual chip imports, a value dwarfing its oil imports.
"China has to spare no efforts to pick up and develop its own chip technology to improve our own sense of security, especially when the U.S. government is making us fearful about any protectionism against China," Wei Shaojun, director of the Beijing-based
Institute of Microelectronics
at Tsinghua University, said at a forum in Shanghai.