NEXYAD CEO SPEAKER AT A ROTARY+ECOLE DES MINES PARITECH CONFERENCE ON ARTIFICIAL INTELLIGENCE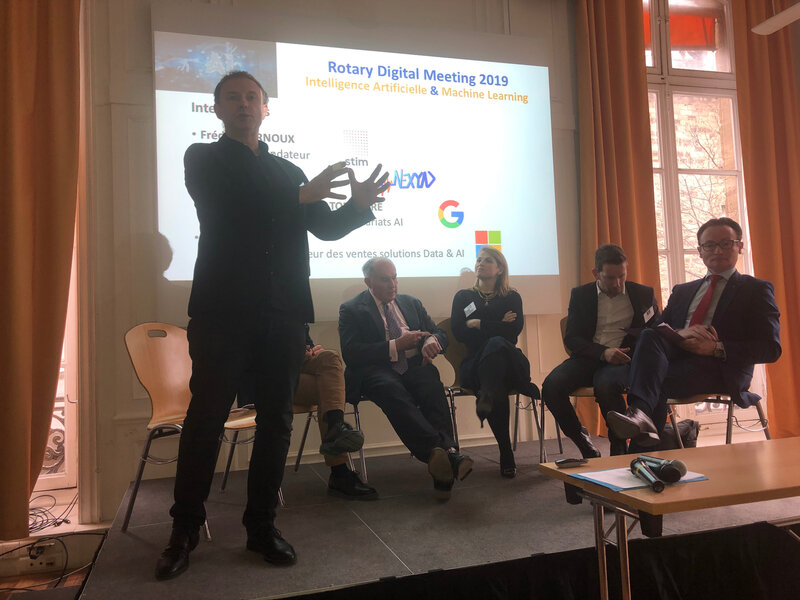 Very intersting conference the 10th of April 2019, Ecole des Mines de Paris (Paritech), in Paris.
4 speakers from :
. GOOGLE
. MICROSOFT
. NEXYAD
. STIM
The focus was Artificial Intelligence (AI).
NEXYAD CEO presented the applications of AI to Autonomous driving :
. perception
. fusion
. situation understanding
. situation holding
. decision making
. actuators
+ a disruption (SafetyNex technology) that consists in computing onboard, in real time, at each moment, the driving risk that the driver is currently taking (if driver is human then it is used to alert and let time to slow down before potential emergency situations; if driver is an AD system, they driving risk is used to servo-control the AD system bringing anticipation skills to this AD system that becomes adaptive to driving risk).
#google #microsoft #nexyad #stim #autonomousdriving #ADsystems #ArtificialIntelligence #AD #perception #fusion #situationunderstanding #situationholding #decisionmaking #actuators #drivingrisk #risk #safetynex