DEEP LEARNING COURSES AT MASTER LEVEL BY NEXYAD MEMBER OF MOVEO GROUPEMENT ADAS : TEACHING CHAIR WITH INSA ROUEN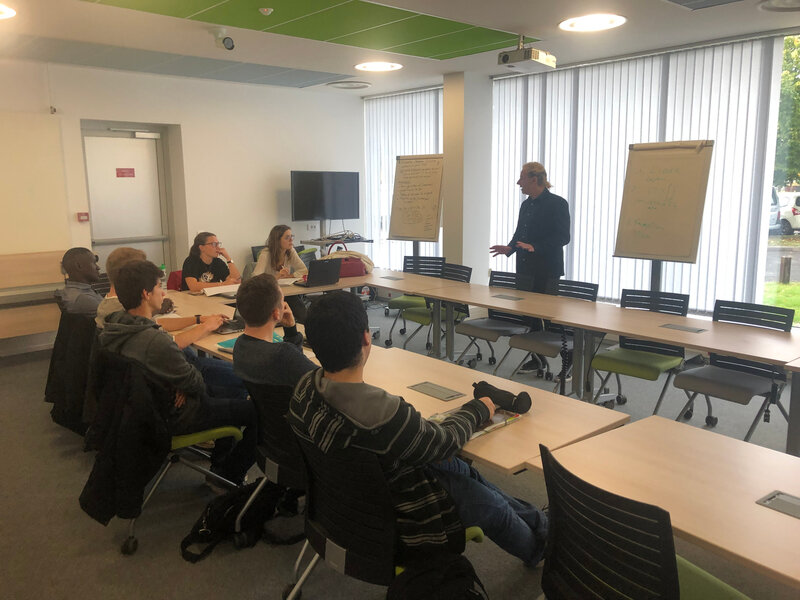 NEXYAD CEO TEACHING DEEP LEARNING TO MASTER STUDENT OF
NORMANDY ENGINEERING SCHOOL INSA ROUEN
INSA ROUEN and MOVEO GROUPEMENT ADAS created a teaching chair on intelligent vehicles (ADAS, Autonomous Driving, connected vehicle, ...).
Last week, it was all about deep learning applied to real world applications :
. concepts
. how to build NN architecture ?
. how to build learning database and validation database ?
. examples of applications :
. detection of obstacles with ObstaNex https://www.youtube.com/watch?v=LKvEw85UueU
. detection of road free space by semantic image segmentation with RoadNex https://www.youtube.com/watch?v=Ra1Dtrwe0Is
Read more about this teaching chair : https://www.youtube.com/watch?v=Z7hRbA0RnPg