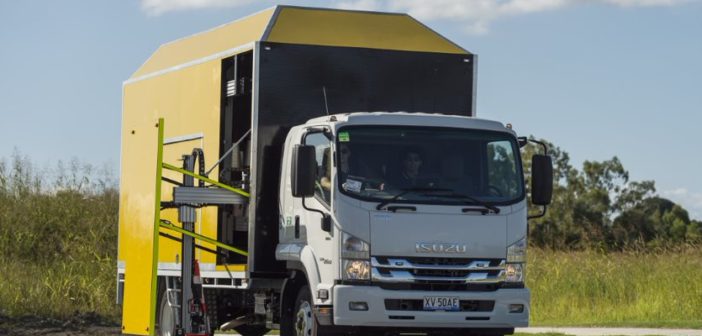 Australian road-safety technology provider Arrowes has just launched its innovative new Automated Cone Truck (ACT), which will improve safety in workzones by reducing the time human operatives must spend in live lanes when marking out a work area.
Developed over the last three years at the company's manufacturing facility at Brendale, Brisbane the ACT uses proprietary mechatronics, to automatically deploy and retrieve cones from work sites with a single operator, removing two people from being exposed to the risks of live traffic and potentially saving lives.
"Road safety is very important to me and my department and as chair of Austroads, we have recently launched our guide to road workers safety," says Neil Scales, director general Department of Transport and Main Roads, Queensland. "When road workers put cones out on the road and more importantly collect them at the end of the works, it is vital they are safe. Arrowes' new automated cone truck goes a long way to improving the safety of workers responsible for deploying cones across the Australia.