Highway Administration ruling means steering wheel, pedals not needed.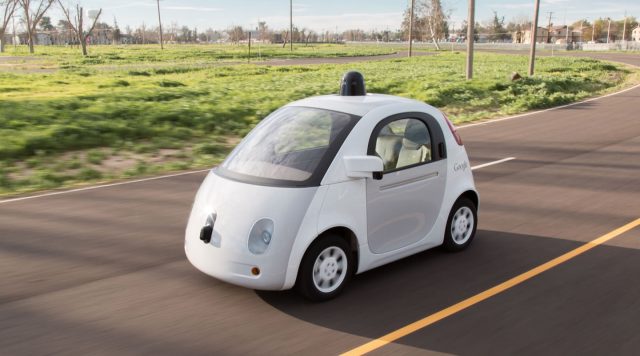 credit photo Google

The US government has cleared the way for Google to create a self-driving car that doesn't also have a human driver inside the vehicle that can take over if necessary. In this setup, the autonomous driving software itself would be the vehicle's legal "driver"; none of the human passengers would require a driving licence.
In November last year, Google submitted a proposed design to the US National Highway Traffic Safety Administration (NHTSA) for a self-driving car that has "no need for a human driver." On February 4, as reported by Reuters, the NHTSA responded:
"NHTSA will interpret 'driver' in the context of Google's described motor vehicle design as referring to the (self-driving system), and not to any of the vehicle occupants. We agree with Google its (self-driving car) will not have a 'driver' in the traditional sense that vehicles have had drivers during the last more than one hundred years."
To road more : http://arstechnica.com/cars/2016/02/googles-self-driving-car-ai-can-be-the-vehicles-legal-driver-us-government-says/