Editor's note: This is another in DT's series of Q&As with leaders in the automated, connected, and driverless vehicle industry.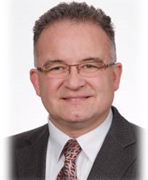 Dr. Amine Taleb is the manager of advanced projects for Valeo's Comfort and Driving Assistance (CDA) Business Group in North America, where he leads the advanced engineering in Advanced Driver Assistance Systems (ADAS) applications. He has more than 20 years' experience in advanced technologies with technical expertise in the opto-electronic field. Dr. Taleb graduated from the University of Michigan with a doctorate in Physical Chemistry.
Valeo is an automotive supplier dedicated to the reduction of CO2emissions and to the development of intuitive driving. In 2014, the company generated sales of $16.7 billion. It has 133 production sites, 50 research and development centers and 15 distribution platforms in 29 countries.
Sustainability is a major goal for Valeo. How do you incorporate sustainability in your development of autonomous technology?
Research and development plays a fundamental role in such a goal, by innovating in areas that lead to greener and more efficient mobility. This is why Valeo is focusing its efforts on developing solutions for the reduction of CO2 emissions and pioneering "Intuitive Driving," which includes autonomous driving as one of its three pillars. The two other pillars are connected car and advanced human-machine interface (HMI). To accomplish this, recruiting the best talent and building a solid expertise foundation are key. In addition, listening to the consumer and partnering with technology leaders, who share common principles, are key towards these goals.
read more : http://www.driverlesstransportation.com/valeos-intuitive-driving-autonomous-driving-connected-car-hmi-a-qa-with-dr-amine-taleb-12434