NEW ARCHITECTURE FOR AUTONOMOUS DRIVING INVOLVING DRIVING RISK ASSESSMENT
Architectures of Autonomous Driving systems use to be feed forward open loop chains that are supposed to give a good solution to any problem. Inputs come from sensors that are fusionned in order to bring a good situation understanding. Then a decision making system sends what to do to actuators.
This works fine, but of course, whatever the number of validation scenarios, there will always exist cases where the glabal system is not adapted to the situation.
The company NEXYAD proposes to put a driving risk assessment system into this scheme in order to make adaptive the Autonomous System, giving it abilities to give good solutions in scenarios cases that were not imagined by engineers.
The global scheme is :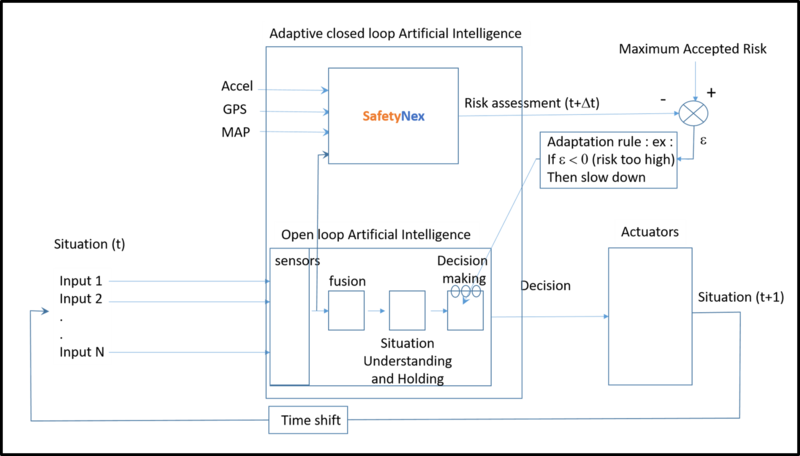 The key notion of this architecture is "maximum accepted risk" that may be set up in order to choose the aggressiveness of the autonomous car.
Read more : http://nexyad.net/Automotive-Transportation/?p=4628