ADAS in telematics systems breaks new ground
Advanced driver assistance systems (ADAS) have already proved to be highly effective in enhancing road safety, so that now an increasing number of new vehicles are being equipped with the systems. The technology is indeed a great help as it allows drivers to reduce and even to avoid the most common traffic accidents. Besides, ADAS becomes smarter each day, the price is getting lower, which's truly pleasing.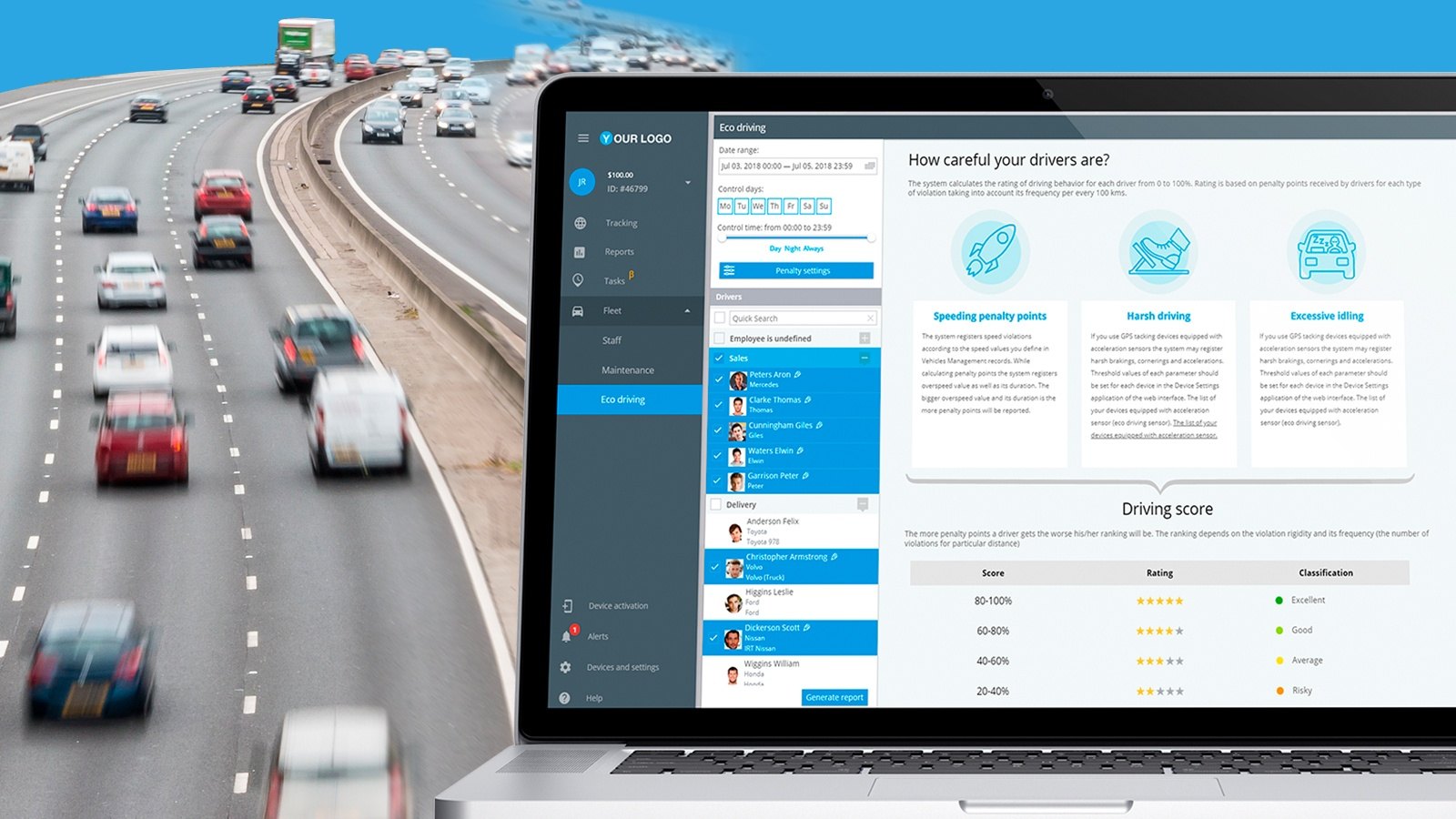 Therefore, today more and more vehicles, rolling off production lines, are already ADAS-equipped. Meanwhile, earlier cars are as well being actively equipped with the technology (the so-called aftermarket segment). This particularly applies to commercial vehicles involved in passenger transportation, heavy and dangerous goods delivery. There are also countries in which ADAS installation can be promoted by legislation.
ADAS basic functionality
Here are the main threats which driver can avoid with ADAS systems:
Collision prevention (front and back side distance control)
Pedestrian crash
Parking assistance
Lane departure
Dazzling headlights
Speed limit and other road violations (traffic signs recognition)
Driver fatigue
Distracted driving (for ex., smoking or making phone calls at the wheel)
When registering dangerous situations, ADAS basically warns a driver by indication, sound signal, vibration. So called passive control. Though, in case the system has more complex integration with a vehicle, it can be active: stop a car, automatically prenevent an unintended lane departure, etc.
Integration with telematics platforms
ADAS functionality helps not only drivers but fleet owners and insurance companies as well. To achieve this, ADAS systems are integrated with telematics platforms.