NEXYAD CEO at a MOVEO roundtable with Madame la Ministre Delphine GENY-STEPHANN
27th Huly 2018 :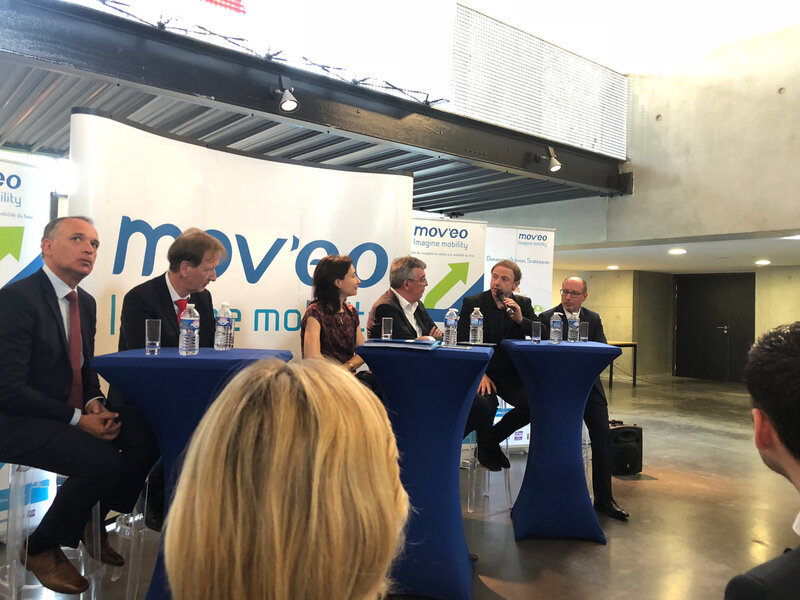 CEO of NEXYAD (also Vice President of the French research cluster for mobility « MOV'EO ») was
discussing at a round table with Delphine GENY-STEPHANN, French State Secretary (Minister) of
Industry. This took place at MOV'EO headquarters location in Saint-Etienne-du-Rouvray in Normandy,
and it was about the future of French research clusters.
It's been a very interesting information and points of views exchange session.
Thanks to Madame la Ministre.