Connected car impact on fleet management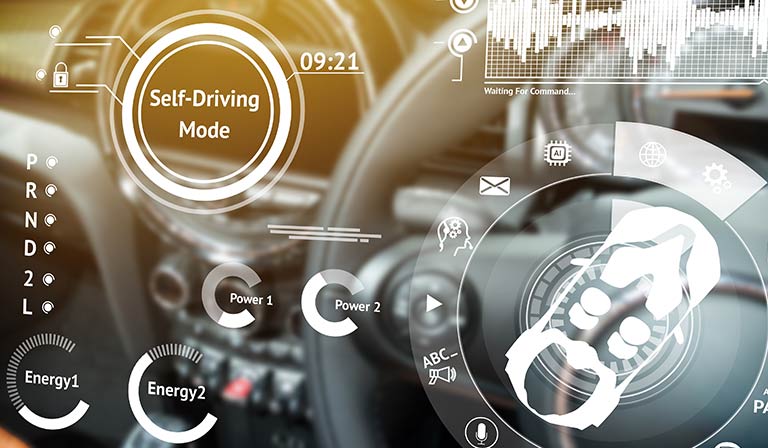 Technology is disrupting the trucking industry in a way we have never seen before. As automakers continue to innovate and define the future of the connected car and autonomous vehicles, the commercial transportation industry is taking note, and fleet managers are adjusting the way they oversee their vehicles and drivers.
Imagine one of your rigs is cruising down the highway at a crisp clip. Traffic is not an issue because more than half of the vehicles on the road – including semi-trucks – are fully, or at least partially, autonomous. The vehicle automatically knows the best route to avoid traffic or adverse weather conditions. Therefore, instead of focusing on the road, your drivers are spending their drive time catching up on their log of activities or reading a good book without cutting into trip productivity.
Other technologies, such as video conferencing, mean long-haul drivers who spend weeks or months away from their families can be closer than ever, even when they are 3,000 miles away.
This is a reality five to 10 years away (depending on who you ask), and it is possible thanks to the innovations in connected car technology. There is a major metamorphosis happening in the transportation industry, and connectivity in and out of the vehicle is at the heart of the transformation.
read more : https://www.teletracnavman.com/blog/connected-car-impact-fleet-management