Driverless Cars - The Race to Level 5 Autonomous Vehicles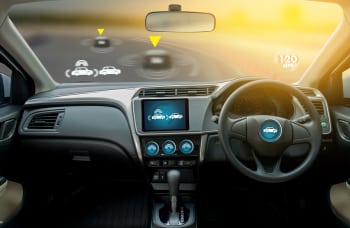 Much like the infamous flying car, people have been dreaming of cars that can do the driving for them for nearly a century.
While their aerial brethren are still largely mired in the conceptual stage, the technology to put self-driving cars on the road is already here. Of course, there are still questions of legislation, liability and ethics to consider, but almost every major automotive company currently has a self-driving car either being tested on the road or in the works.
Meanwhile, many companies outside the automotive industry are now either producing or partnering with more experienced to make autonomous vehicles a reality. With so many players in the game, producing so many different vehicles, we wanted to take a look at who is doing what and how far along they are.
Cars with autonomous capabilities are currently ranked on a level system established by the Society of Automotive Engineers (SAE). The levels range from 0 to 5, with Level 0 being no automation at all and Level 5 being completely autonomous in all conditions.
Summary table of the SAE's levels of vehicle automation. (Image courtesy of SAE International/J3016.)
The race to production-ready Level 5 vehicles is heating up, but it's far from over.
Read more : https://www.engineering.com/DesignerEdge/DesignerEdgeArticles/ArticleID/15478/Driverless-Cars--The-Race-to-Level-5-Autonomous-Vehicles.aspx